I hope you're all making the most of this bank holiday because I know I am! Matter of fact I'm off to the theatre later today! It has been a while since I've done one of these posts  namely because I haven't gone to the theatre in a while. Why? Have you seen the prices of tickets? I'm pretty fussy about seating and I don't like to crane my neck to see the stage so the tickets I like to go for are not cheap. When I can afford to go and sit in the place I like to sit then I go but of course if I really want to see something and it has a limited run then I will take whatever seat I can. If you haven't read my previous theatre posts check them outhere-one and two.
Recently some plays have come out that have caught my attention so I decided to check them out and here are my reviews and opinions on them.
The Half God of Rainfall
I found out about this play online & thought I'd check it out as the synopsis caught my attention & I'm always a sucker for African traditional stories.
From the beginning the play caught my attention & it wasn't hard to stay engaged. Despite it being a two person play they carried it well & it was great to see how they flitted between different roles.
The set design wasn't much & it was simple. Lighting effects were used well & save for the water pouring at the end into a river centre stage , there wasn't much visual effects. I quite liked this & felt it worked well with the traditional storytelling setting.
The storyline itself was very creative & I loved how Greek folklore met Yoruba folklore to produce something unique. It also tackles a serious topic well & with nuance too.
My only criticism of the whole thing was how some, or should I say many of the Yoruba names were pronounced. More effort could have been made to say it better. Otherwise, it was a lovely play & one I won't be forgetting in a hurry. There is also a novel of the play so that might be worth checking out too.
Rating:4/5
Noughts and Crosses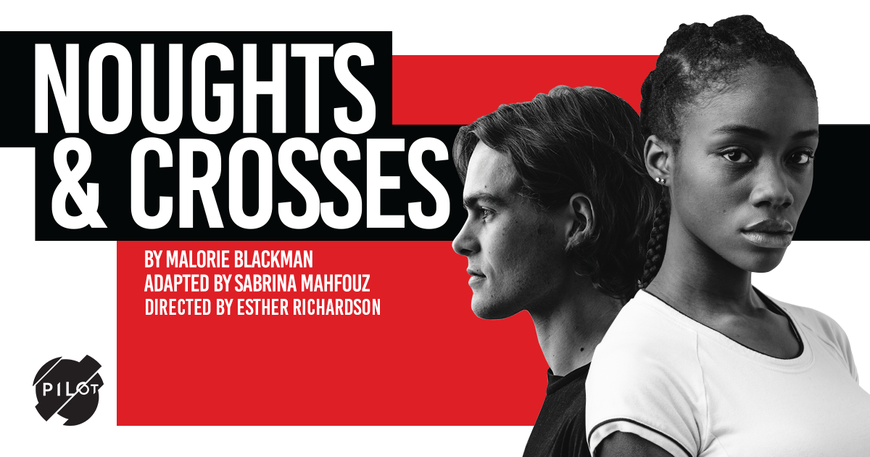 When I found out last year that a theatre production was in the works I quickly told my friends & booked tickets ASAP. I knew that tickets would go in no time. I remember reading the novel as a teenager like it was yesterday so you can imagine my excitement as the time came to watch the play.
I'm happy to say that I was not disappointed! It took me a while to warm to Sephy at first as I felt that the acting was a bit contrived but I eventually warmed up to her by the time the interval arrived. Perhaps the character on stage did not align with what I had in mind when I read the book so maybe it's just me.
I liked how the play injected humour in parts that I never considered funny when reading the book. The opening & closing scenes were also poignant.
Watching the play it struck me that some of the issues shown were still relevant today years after the book was written. It made for a bittersweet experience. If as a white person you watch the play & still want to deny the micro aggressions and existence of racism towards black people then you are wilfully being obtuse about it all. In any case it shouldn't take a play or even a book to realise that racism still exists in overt and covert ways in our society.
I thoroughly enjoyed the play and it did the book justice as I was nervous that it might not live up to the novel. Do you even need to wonder what my rating is? Probably not but I'll give it anyway.
Rating: 5/5
Hoard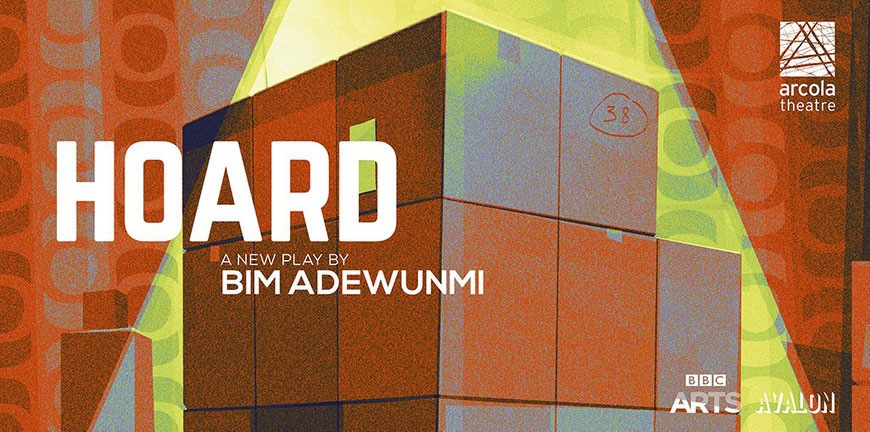 I actually found out about this through an Instagram advert and then I clicked to read up more on it. It piqued my interest & of course it being centred around a Nigerian family immediately had me hooked. The main reason why I also watched it was also because it was directed by Femi Elufowoju jr who had also directed 'The Secret Lives of Baba Segi's Wives' play last year and that was fantastic ( see my review of that later).
It was performed at the arcola theatre in their smaller theatre room. They made good use of the space and the props used were minimal but meaningful. I mean being able to eat fried rice and chicken as a part of your role is always a bonus right?
The first half of the play started off light heartedly and the camaraderie between the sisters was lovely to watch- it reminded me of how my sisters and I get along. The cast were also effortlessly funny which added a good balance to the serious element of the play.
The second half is where things got more serious and it's also around the time when the mum arrives.
I can't quite put into words how relevant this play is and how it tackles a tenuous mother- daughter relationship. It took a twist that I wasn't expecting. There was a lot of food for thought and I think there is something for everyone to learn from the play.
My only issue was with one of the characters who had to read and cover for the original cast member due to illness. The lines ended up having to be read from the script which detracted a bit from the actor to audience engagement.I was only aware of this change when I arrived and it was also stated at the beginning of the play. Still, it didn't affect the overall experience of the play too much.
The play also has no interval but as it's only a one hour play it wasn't an issue for me.
Hoard is the debut play by the writer Bim Adewunmi and if this is only the debut then I look forward to seeing her future projects. The play has a short run at Arcola where it ends 8th June but I do hope they extend it as it is a great play with loads of lessons.
Rating: 4/5
Bonus*
The Secret Lives of Baba Segi's Wives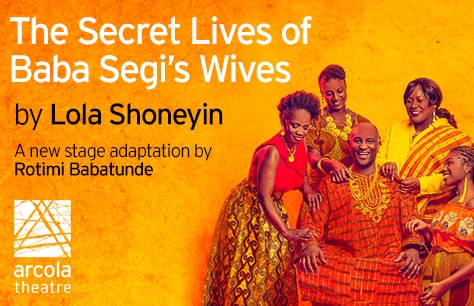 There's a reason why this is a bonus one because I actually saw this last year July but I still want to talk about it, albeit briefly.
I read the novel a few years ago during my quest to read more African, specifically Nigerian literature. I loved it and read it more than once and it also happened to be what I read whilst I was climbing Kilimanjaro in 2016. You can imagine my excitement when I found out that they were doing a theatre adaption. I told my friend about it and we booked our tickets ASAP.
I had high expectations of the play due to the novel and the play exceeded my expectations! It was humorous, poignant and the sexual innuendos came in thick and fast. Much like how it was in the novel but if you prefer not to see how the innuendoes played out then the play wouldn't have been for you.
All the actors really brought their characters to life. I didn't think any more life could be injected as the novel was great at describing them but the play proved me wrong.
If they were to show the play again I'd watch it again. And again. And again.
Rating: A solid 5/5
Keep your eyes peeled for my next post on the other plays I go to check out which will be sooner rather than later ;)