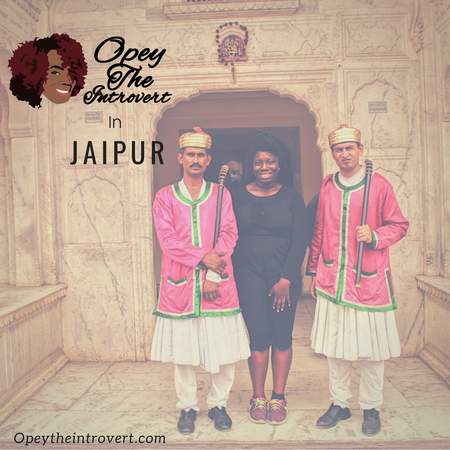 Friday 8th June
A long journey to Jaipur. Once we arrived we went to a textile factory which was lovely and we saw first hand how much care goes into making such fabric. Everything was so affordable and because you're dealing directly with the merchant you get a much better deal. I ended up buying two throws at a really good price.  Afterwards we went to a jewellery factory which was quite insightful especially for me who is a novice when it comes to cuts, diamonds and the like. Let's just say that you can get a quality engagement ring at a great price so guys, go and check it out, lol.
Saturday 9th June
Early start and headed off to Amber Fort for a short elephant ride and also to check out the fort. I must say it's beautiful and it really is a sight to behold. It has so many nooks and crannies that I'm sure we didn't uncover it all but what we did see was fabulous. It's very rich in history and if you want to you can get a tour guide but we chose not to.  There are a few other forts nearby but they're not as pretty and Amber fort is the real deal. Naturally there are quite a few places that are good for great pictures but it's worth enjoying the moment too rather than simply searching for picturesque spots.
An official took us on an impromptu tour which was pretty cool and provided a bite sized history lesson with each place that we passed. I would suggest tipping when such a thing occurs and of a truth he did add to our experience positively. The elephant ride was interesting and the first time I'd ridden an elephant albeit for a short space of time (10 minutes). I felt a little conflicted as the elephants looked like they had been tortured and it did not really sit well with me - and I don't just mean literally. We did not sit directly on the elephant but rather on a cart. If you go you can do without the ride and just walk up.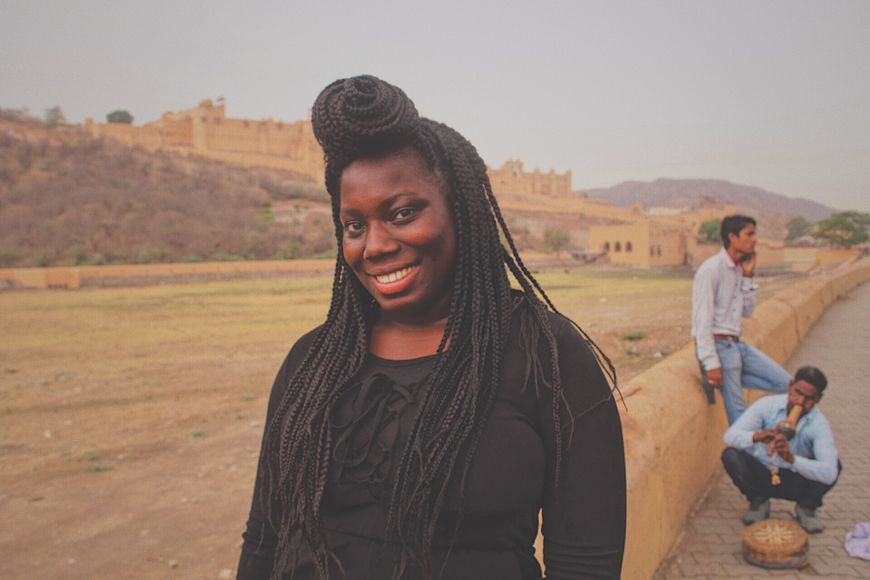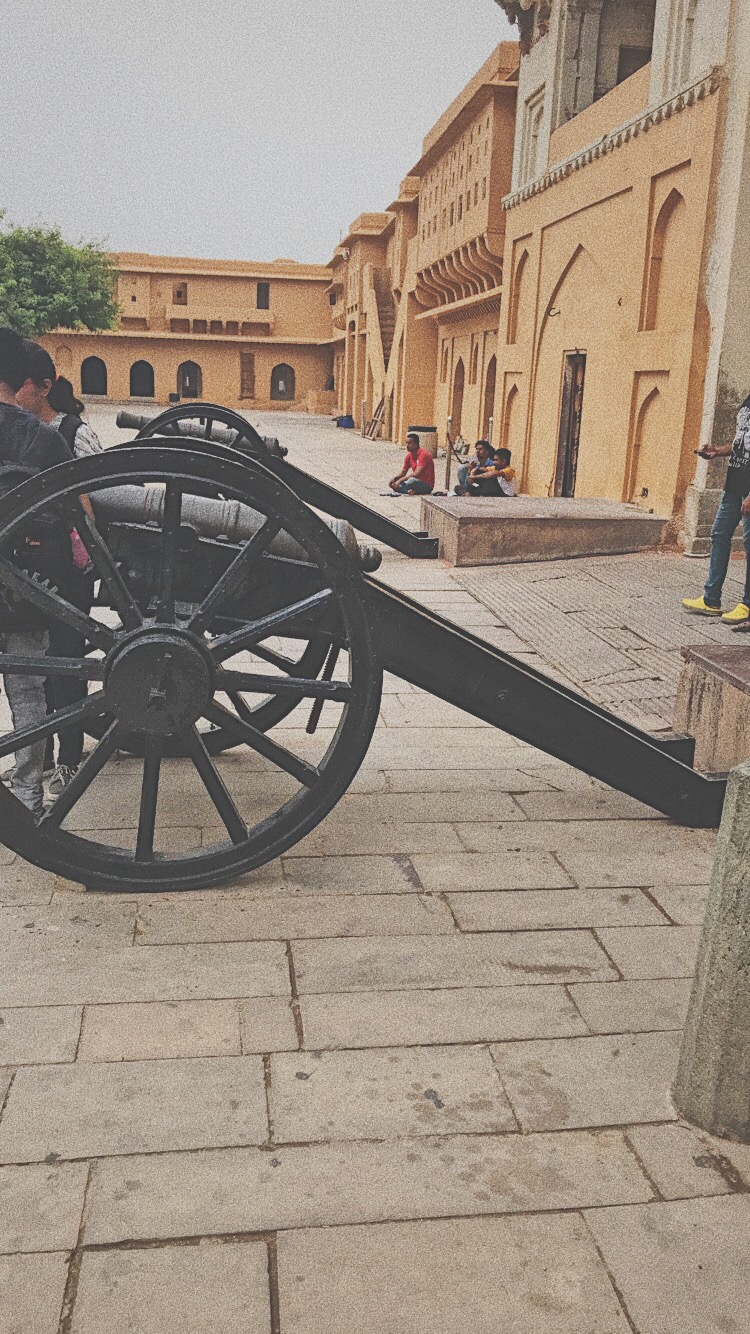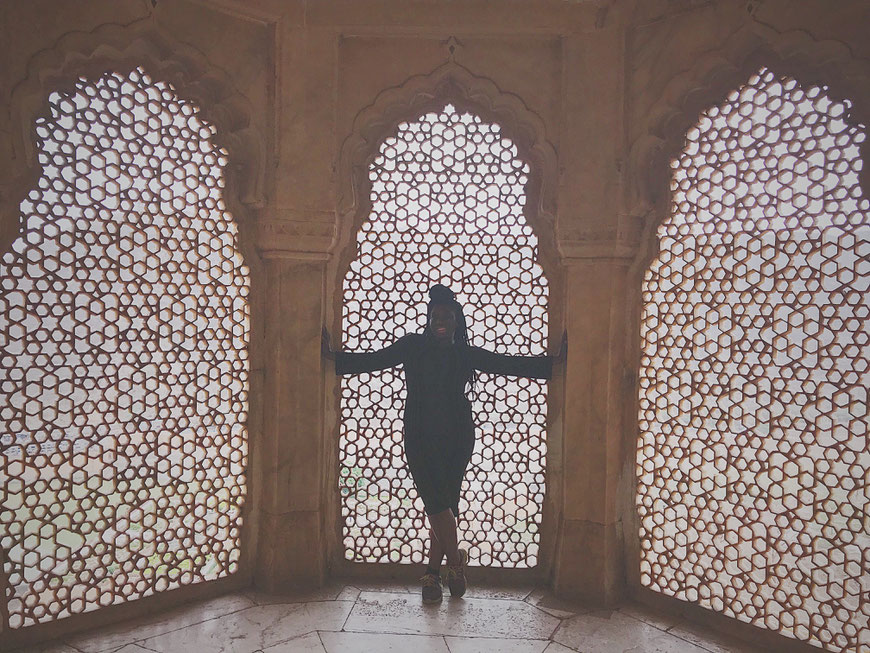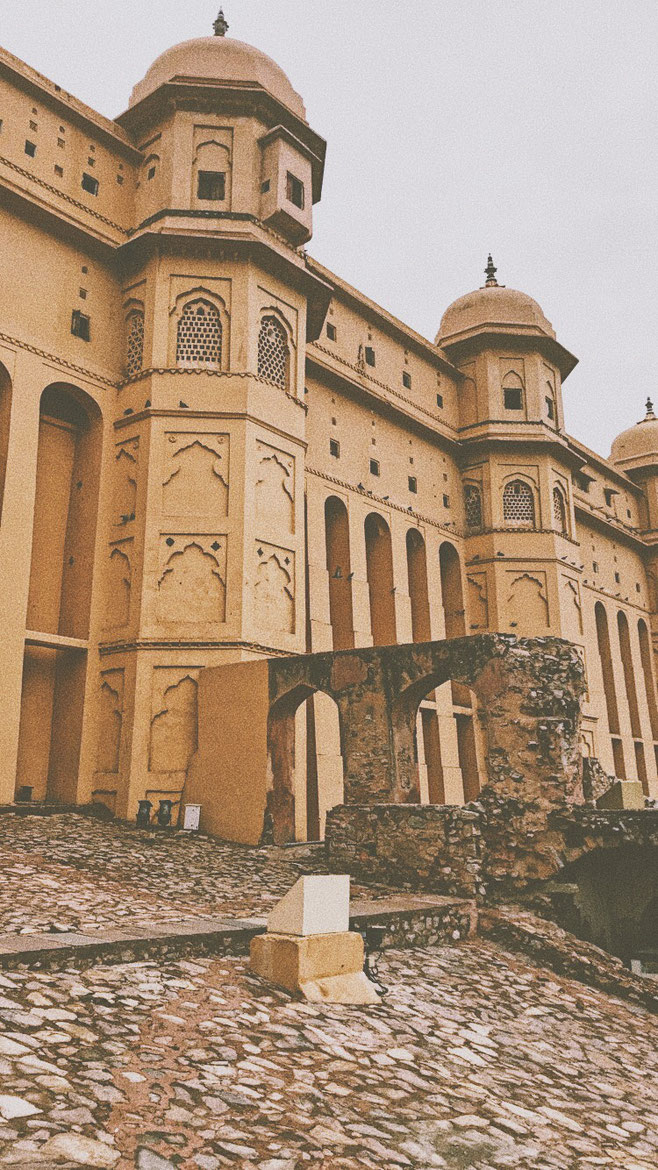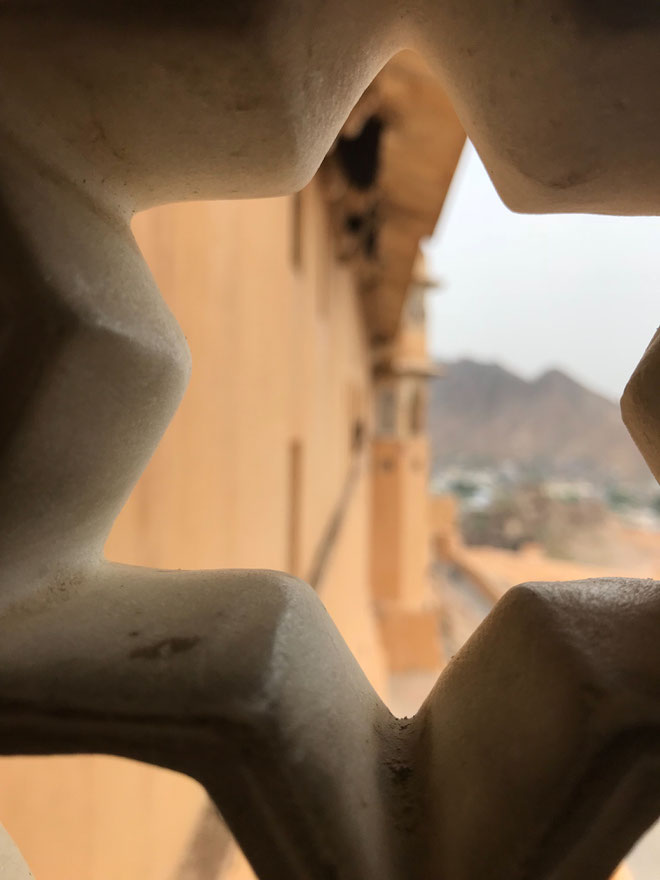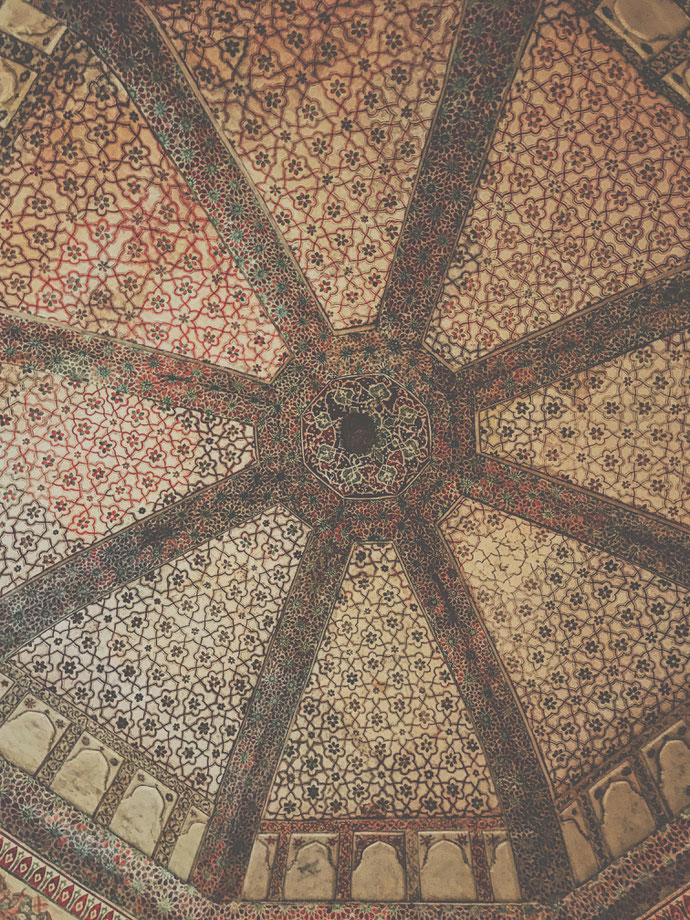 The artwork on the ceiling in Amber Fort is amazing!
Our next stop was taking a picture by the water palace as naturally nobody can enter due to it being surrounded by water. The palace is beautiful and our tour guide/ driver gave us a short history of how the palace came to be.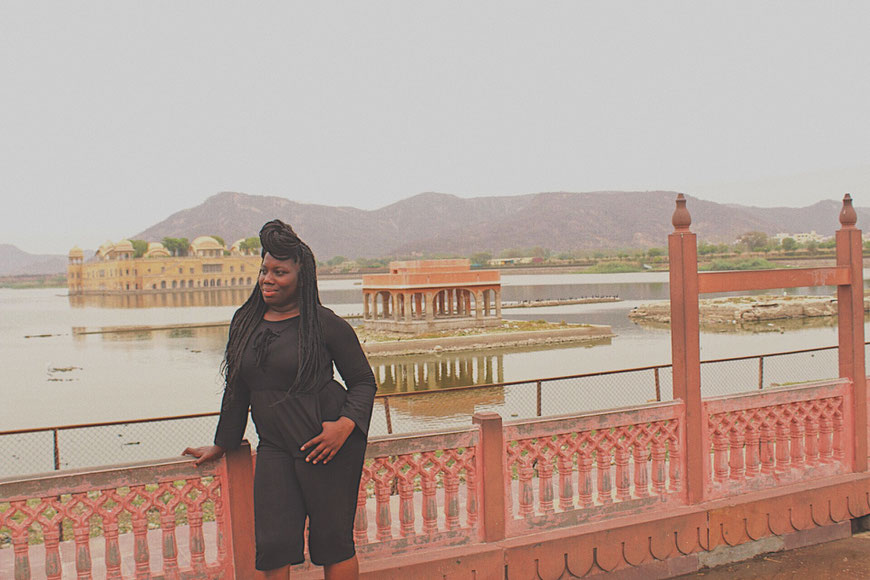 After pictures had been taken we went to the city palace. Some officials tried to scam us by saying the only ticket available was at the higher end. It was not until we read the information for ourselves that we realised that we could buy a standard ticket. If you want to see and enter exclusive rooms then by all means get the all inclusive ticket but the standard one will suffice. Of a truth the weather was unbearably hot and I struggled to concentrate. I had to continuously remind myself to make the most of this moment. 
Within the palace there are miniature museums, one for weaponry, another for clothes and one discussing the royal chamber. I really enjoyed the clothes museum as it took us through the history of quite a few Indian attires and how they came to be. The weaponry museum was also something though it made me wonder how many ways can one kill someone and also creative ways that people do it. There were so many different types of weapons and you could really see that warfare was of utmost importance. The last museum showed the different kings that ruled alongside a brief history too.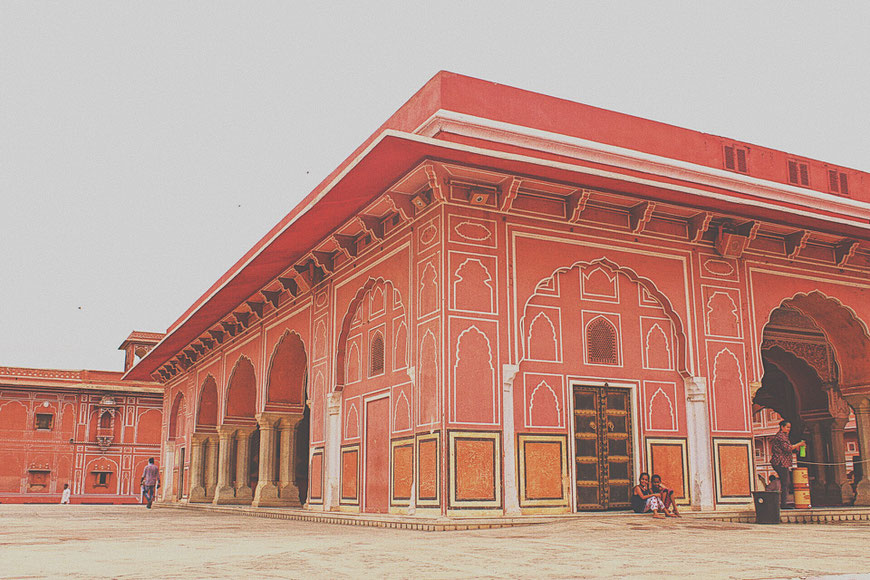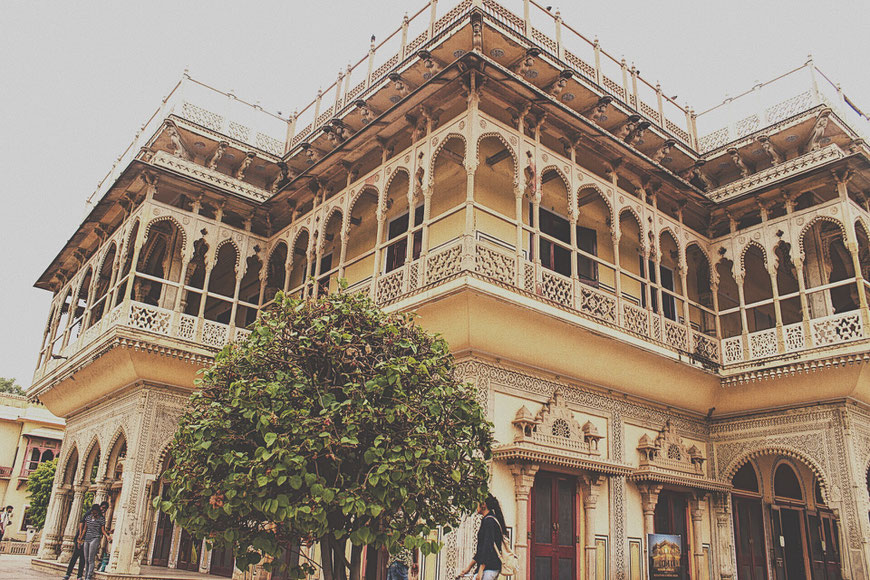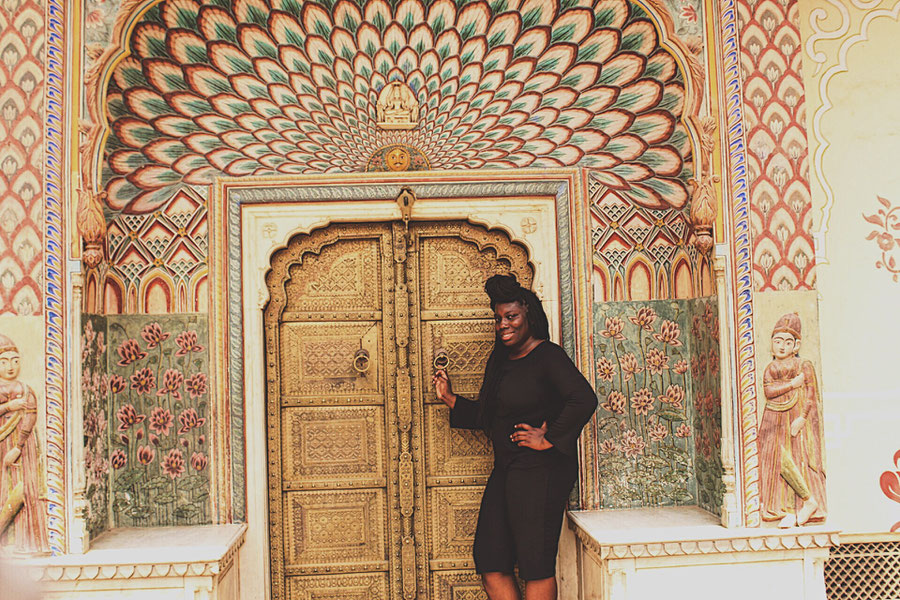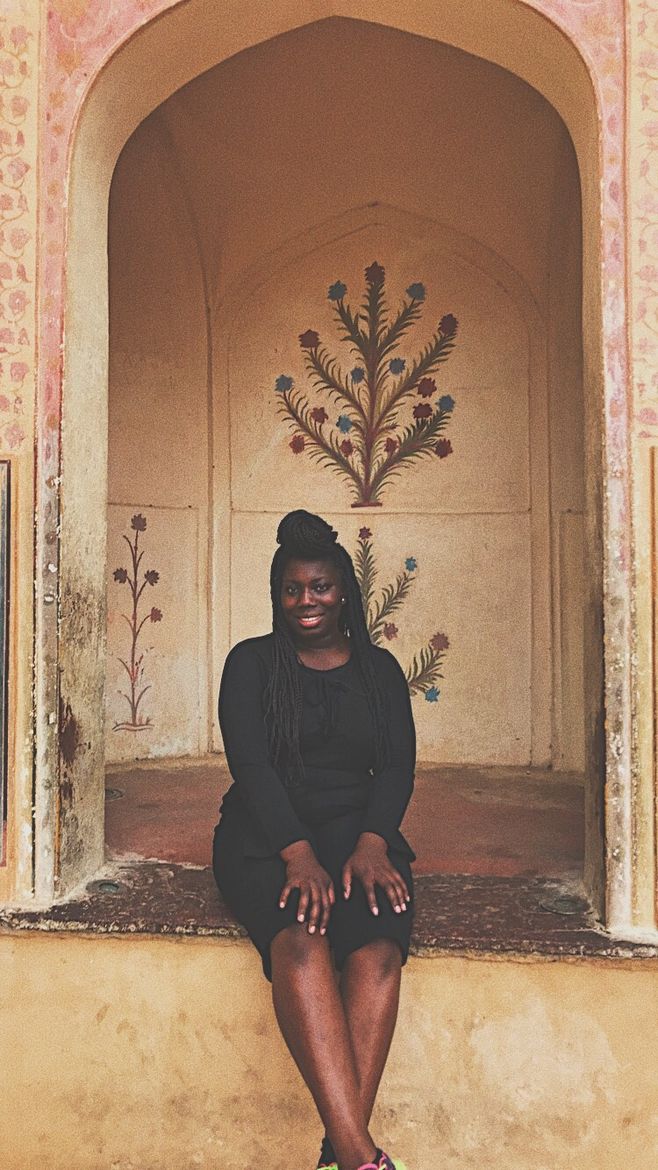 After the city palace we headed off to the Jantir Masjid which is like an astrological centre. It's a place worth visiting and it's quite cool to see how people back then used various instruments to tell the time and so on and so forth.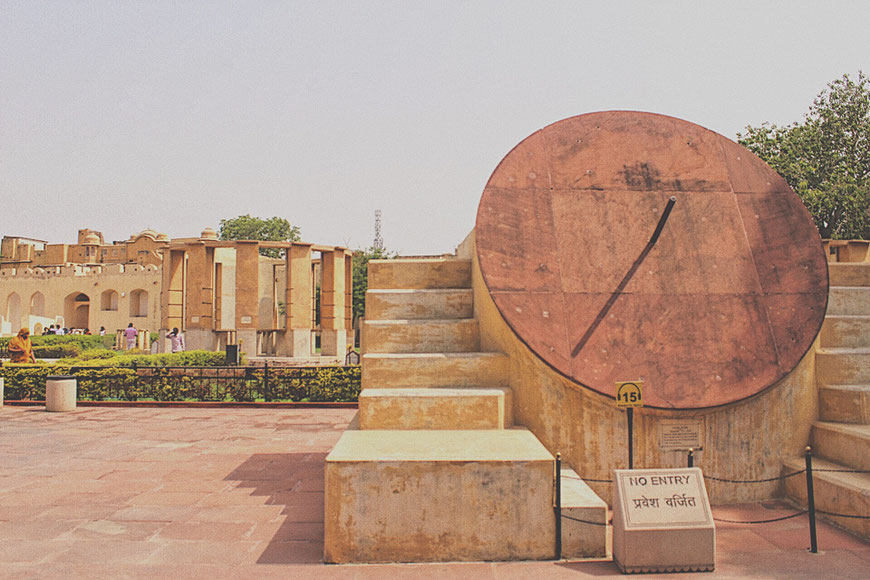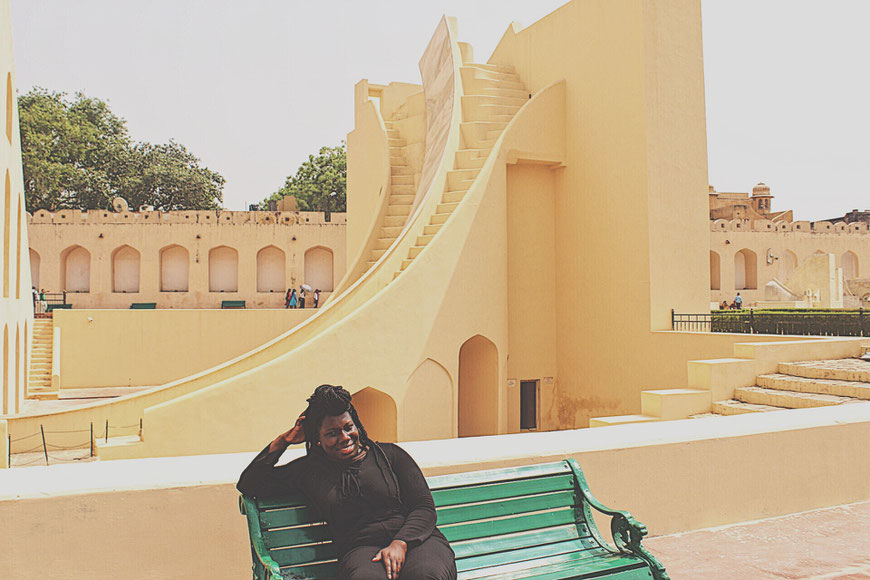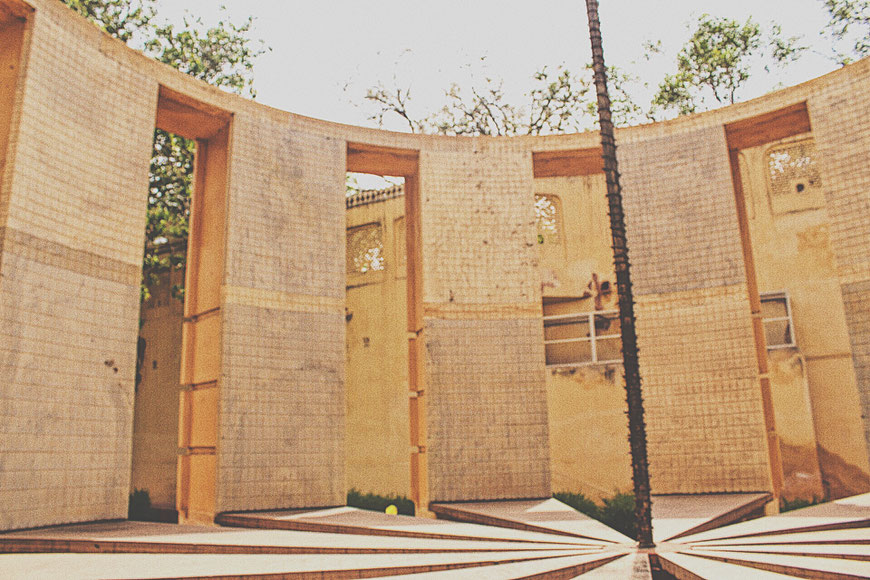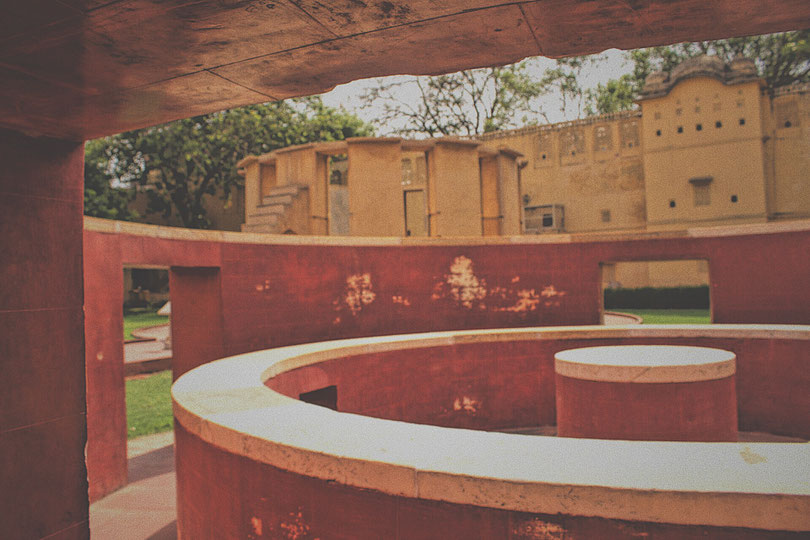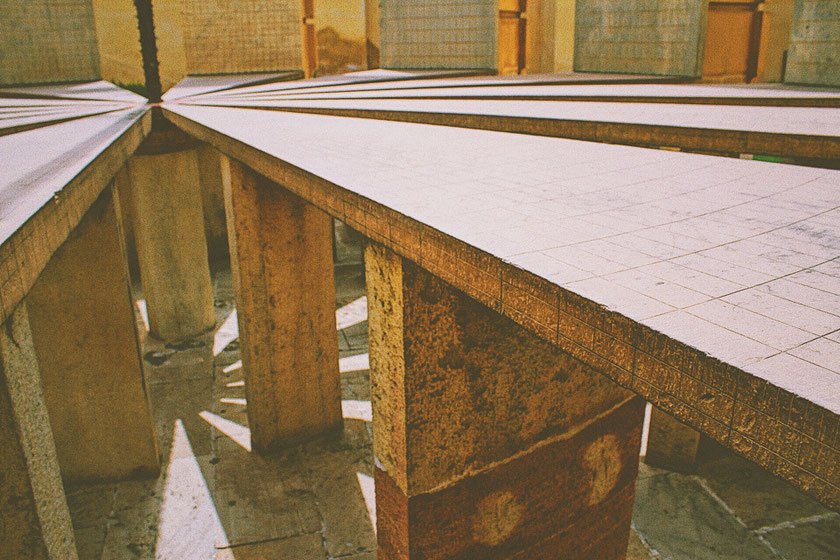 Our driver/tour guide said that the reason that Jaipur is predominantly pink (central area where the city palace is) is that a King decided to paint it pink in anticipation of the arrival of Queen Victoria and her husband. Interesting, right? Well, that is the reason why Jaipur is also known as the 'pink city'.
In conclusion,Jaipur is certainly worth checking out and I had a lovely time there.
P.S. Next week I will be covering my time in Mumbai.