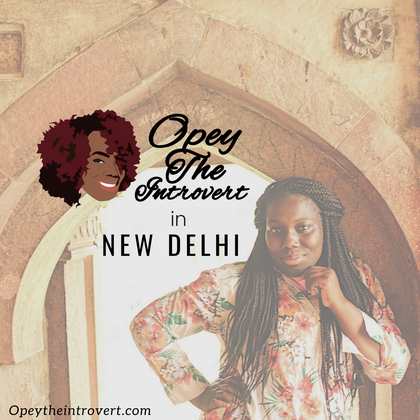 First day (Arrival)
We've arrived! I don't know what to expect but I quickly realise that India is a different ballgame. For starters it reminds me of Lagos where lanes are painted for decoration; nobody actually sticks to it and 5 lanes appear instead of the four that it is supposed to be. Also horns are used to make your presence known- and felt too. 
After settling into our hotel we tried to figure out our local train or metro station. In trying to find the metro railway station near our hotel we got a little lost and a kind gentleman directed us to an official. This official was so helpful and took us to an Indian tourism board/ company that could help us. We ended up using their services for the duration of our time in India in the form of a domestic travel package which turned out to be the best thing for us. I think India is one of those countries that may be better enjoyed if you actually have a contact there. Maybe.
In the evening we went to the Arkshadham temple which was simply beautiful and breathtaking! Unfortunately we got loads of stares due to being the only black people present. Some also did not want to sit next to us during exhibitions which was quite disconcerting and borderline racist if you ask me. All in all that experience made me not enjoy my first day in Delhi as much as I would have liked to. You're not allowed to take anything inside the temple apart from essentials which meant no photos for me unfortunately because you can't even take your phone inside.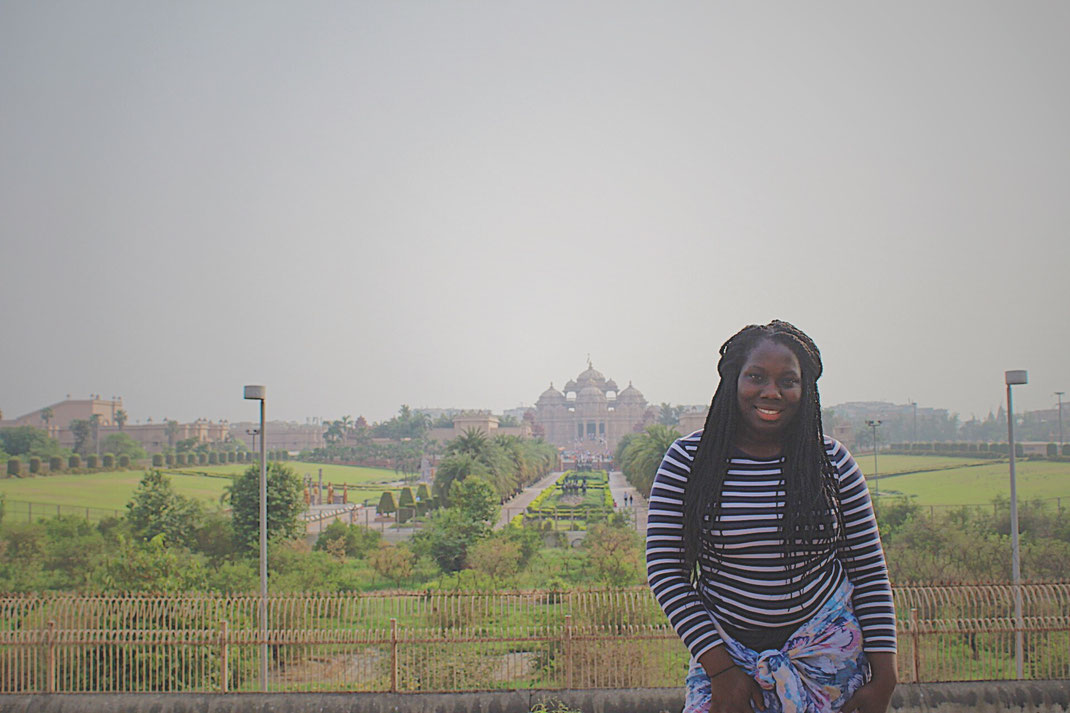 2nd Day
We spent the day sightseeing with the first stop being the Jantar Masjid. It's a lovely place of worship, I just think that 300Rs is a rip off plus another 100Rs to remove your shoes and get slippers. There is not much to see so I don't really understand the extortionate price. It really is an active place of worship with a central square compound and that's it. Let's just say that you're not missing anything if you don't go.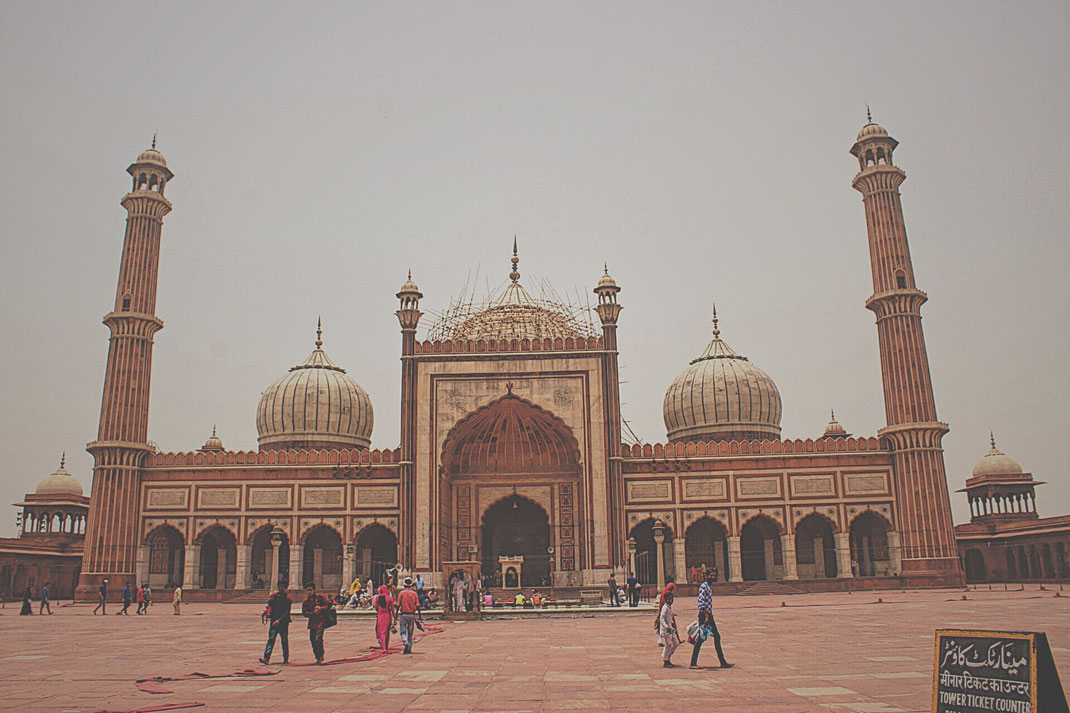 Afterwards a rickshaw driver took us through the old Delhi bazaars which was an enjoyable ride as we were able to see the markets in action.
Next we went to Red Fort, or attempted to anyway. There were a swarm of people invading our personal space so we decided not to enter. Lastly we took a typical tourist selfie at the India gate which was pretty cool.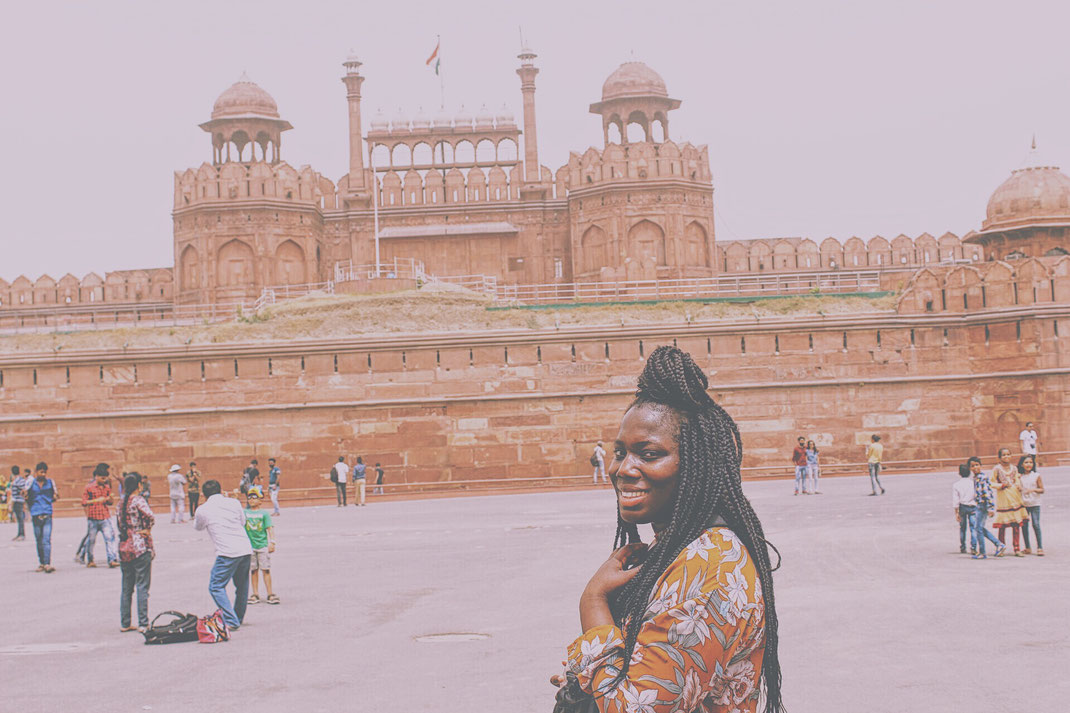 Shortlived picture outside Red Fort, before a swarm of people arrived.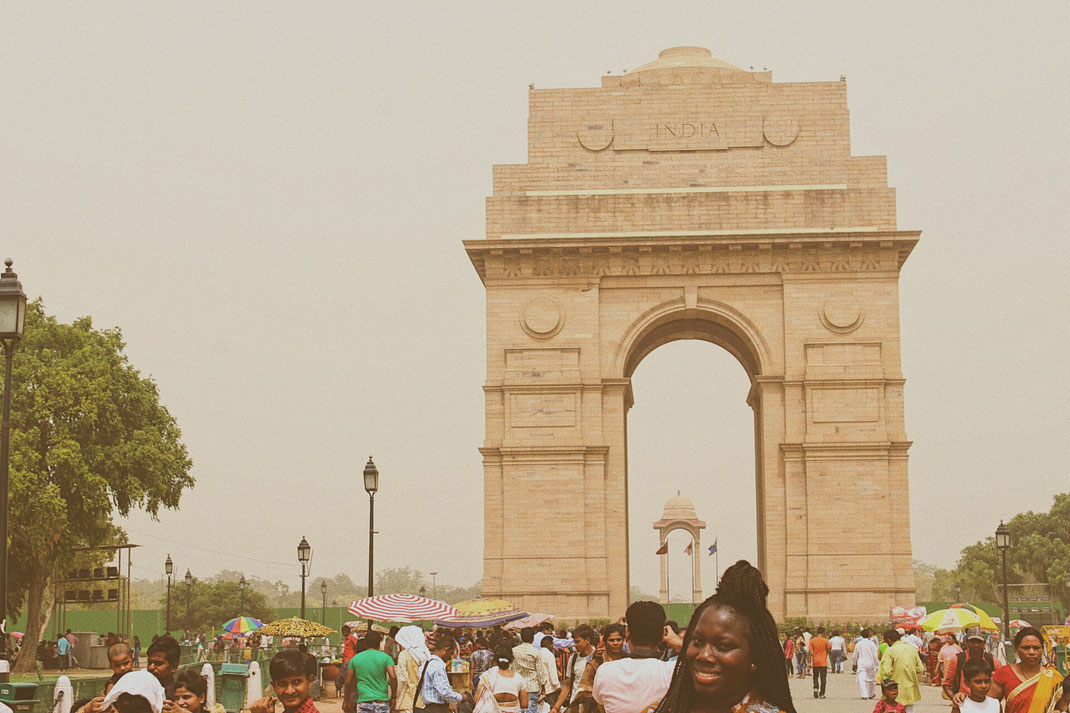 Standard tourist photo just because.
Last Day
Our last day in Delhi and we really made the most of it. First we went to Lodhi Gardens which is just what I expected and more. It's so calm and relaxing and you can easily spend a day there just chilling. There are some tombs present alongside other ancient buildings of interest. The whole place is picturesque and if we could we would have stayed longer. It is quite an extensive park so do take your time to explore everything if you can.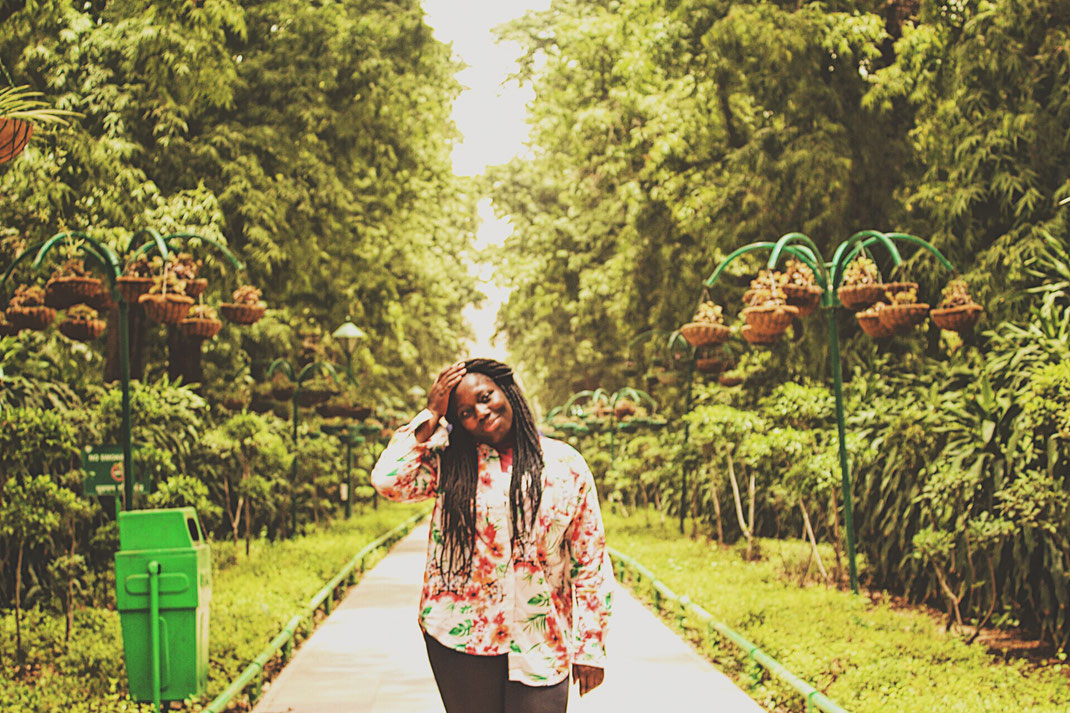 Don't watch my uneven shirt. It was one of those days.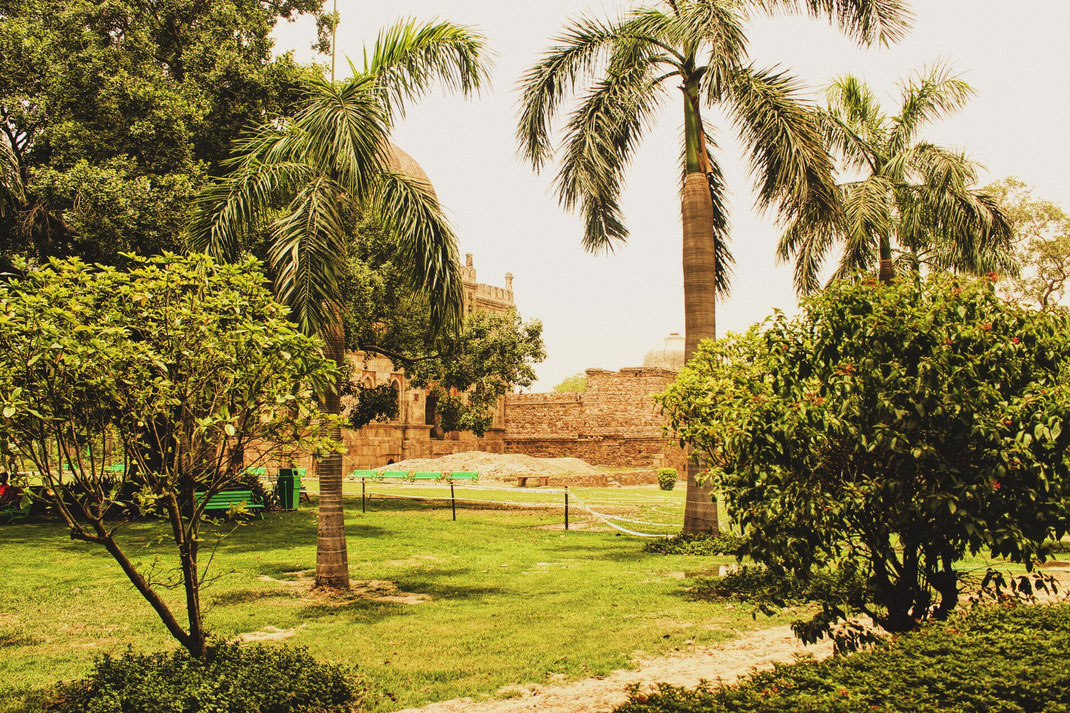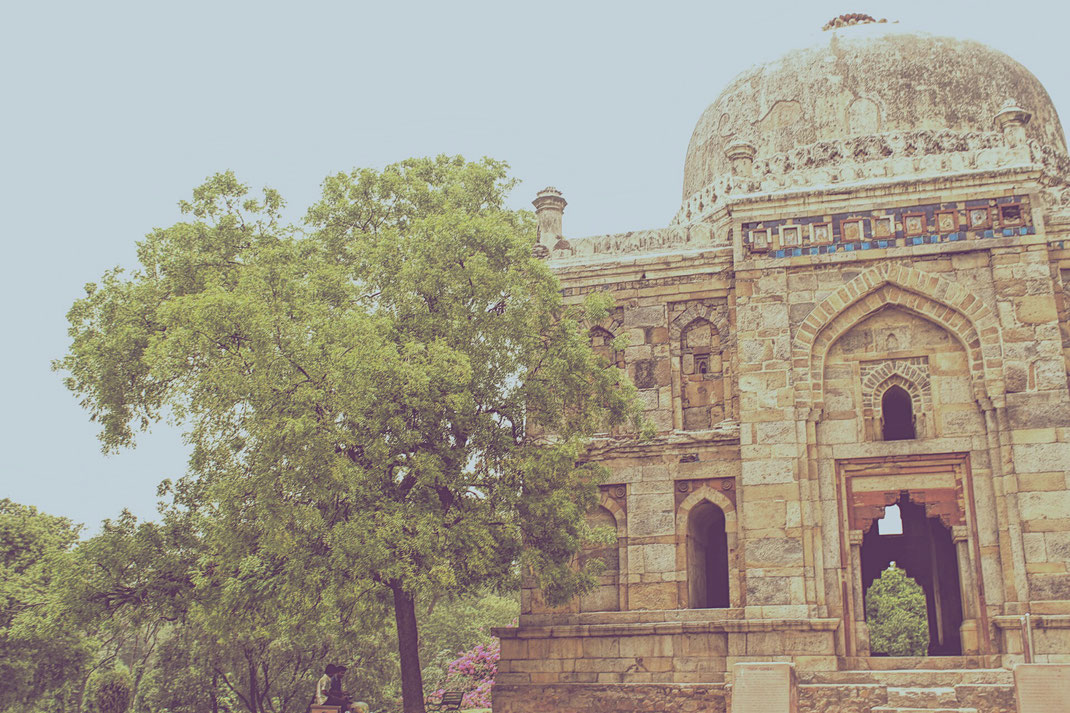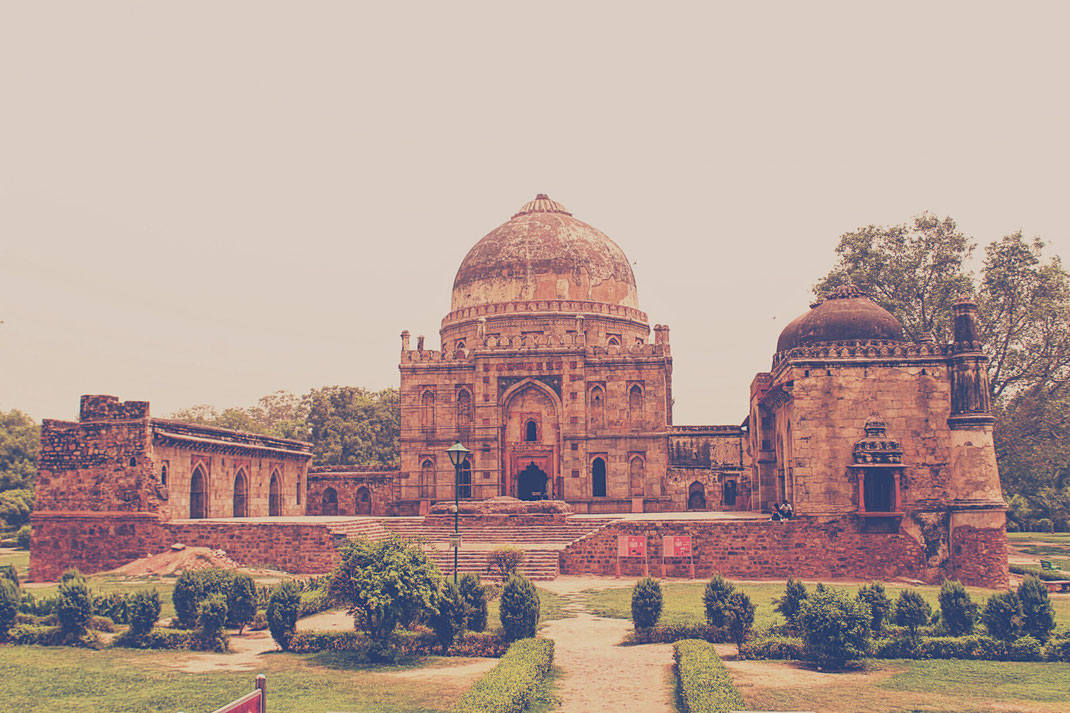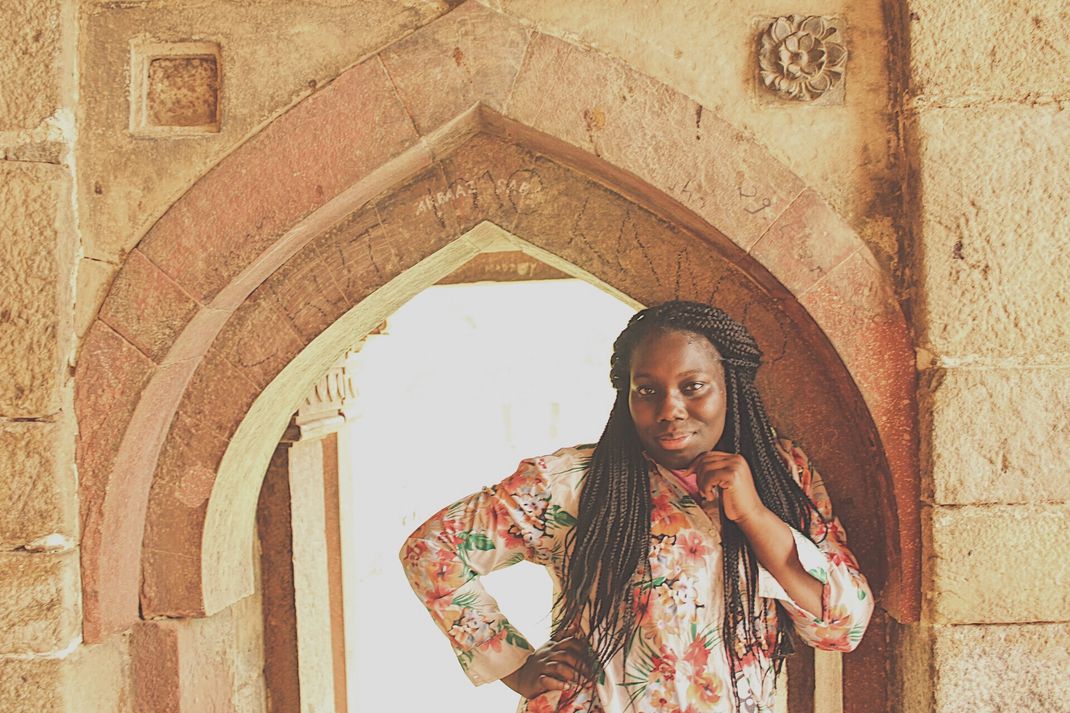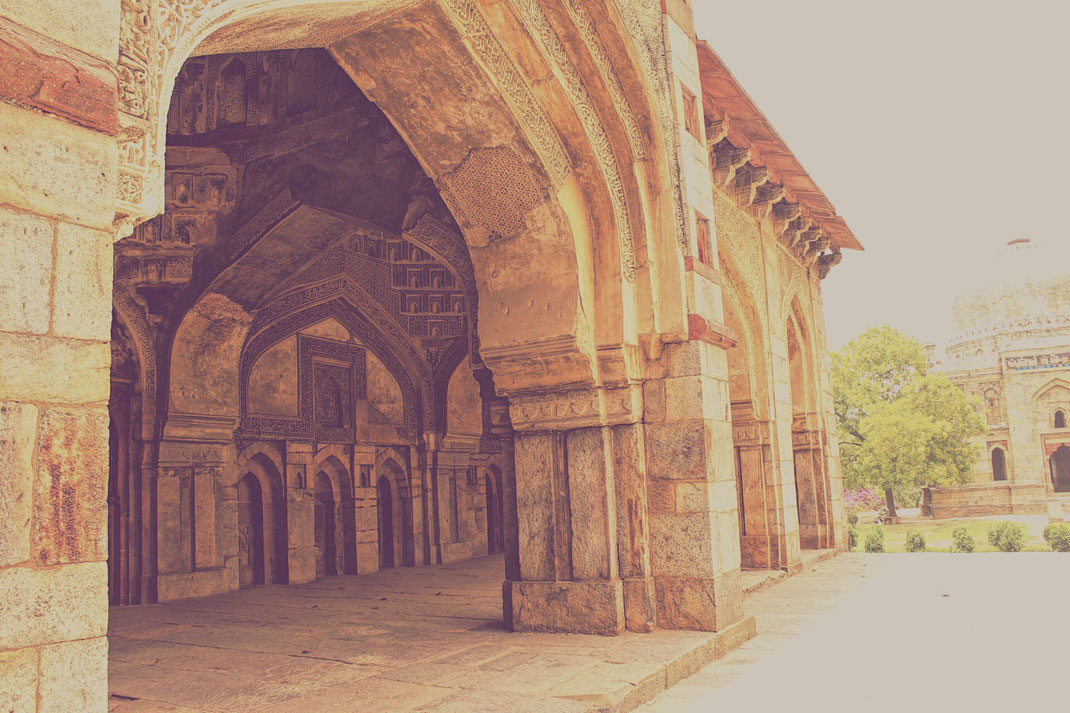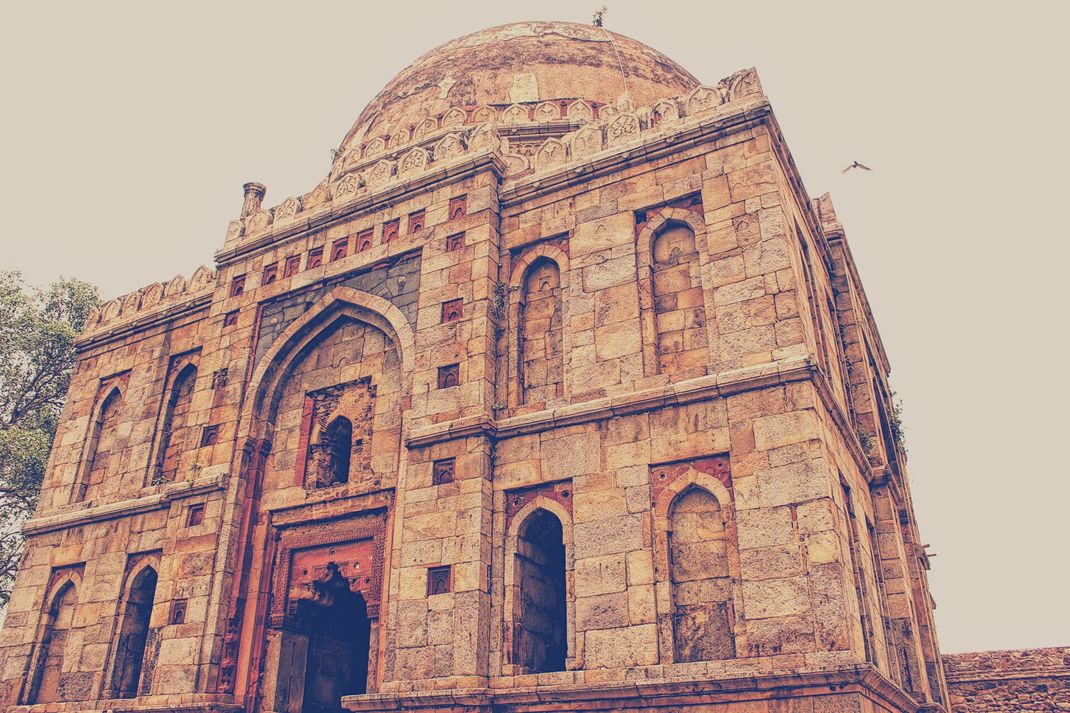 We then went to the Lotus Temple which is a unique building with a universal message and allows individuals of all religion to pray together; a multi Faith site. There are no statues inside and it's pretty much bare. It was a different experience for me but nevertheless I'm glad I went. It gets quite packed and they operate a rigid system so that everyone has a chance to enter the temple and commune with their God- whoever it is. It was a cool way to end our time in Delhi before heading off to Mumbai.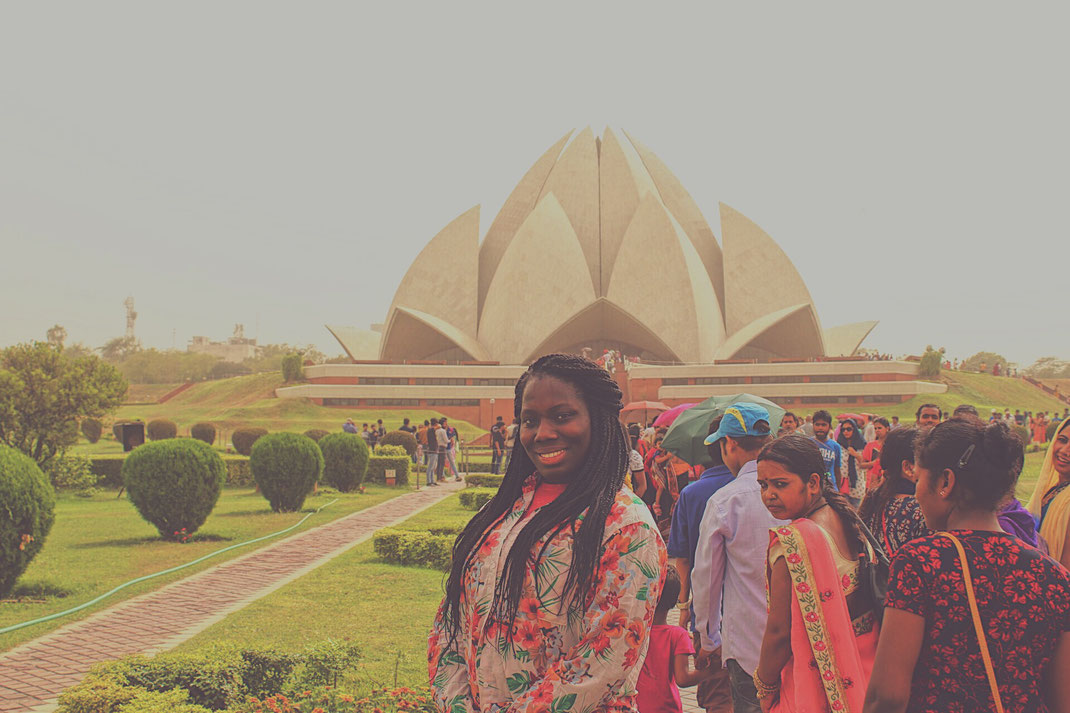 Things I noticed about Delhi
- The driving is atrocious. I've said it before but I just have to say it again. It's pretty bad.
- Everyone is out to get their coins which is great but at times it just feels as if everyone is trying to rip you off which got tedious at points. I mean, a street vendor tried to sell those lime/lemon water drinks for 200 rupees to us when the cart clearly states that it is 20 Rupees so go figure lol.
- I was quite shocked to see that people were still awestruck to see two black girls and invaded our privacy by constantly asking for photos at every given opportunity. Even when we said no people still proceeded to shove their phones in our face and take photos which was highly irritating and extremely intrusive. I was shocked because this is New Delhi, the capital. One would expect that a capital of any given country would be internationally exposed to an extent and certainly for a nation as populous as India. I mean, if people still react this way to black people in this 2018 in the capital, I wonder how it is like in other cities. Our experience on the first day with nobody wanting to even sit with us just made me feel somehow and in general throughout my stay I just did not feel welcome or at ease. I doubt I'll be coming to Delhi again, unless it's for business. It is what it is. Cities should work on making their place welcome to all, regardless of race or ethnicity. It's kind of bittersweet because Delhi reminded me so much of home (Lagos) at times but of course it could never have been that because I wasn't made to feel at home. All in all I made the most of it all and I still had an ok time in Delhi.
P.S. Continue the journey with me next week where I talk about my time at the Taj Mahal