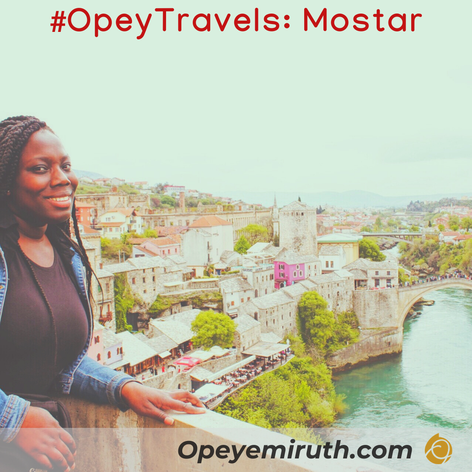 Hey! If you haven't read my Dubrovnik post head over there first as it'll give a bit of insight to this post.
We went to Mostar, Bosnia for the day as it's not too far from Dubrovnik and we thought, why not? The first thing I noticed upon arrival is that the EU free roaming does not apply here so I quickly switched my data off. Aside from that there was a distinct difference between Mostar and Dubrovnik and whilst they are neighbouring countries they are different in their own right.
We headed off to the Stari Most/Old Bridge which is also a UNESCO heritage site owing to the history of the bridge and the place. It is a long standing bridge which has been in existence for 427 years before it was destroyed in 1993 during the Croat-Bosniak war. It was then rebuilt in 2004. The views are absolutely stunning and it is well worth checking out.
On the other side of the bridge there are a lot of shops which also take Euros and Kuna's but because the latter doesn't go so far it is best to spend Euros there. We went to a museum which detailed the history of Bosnia and the religious tension between Christians and Muslims that took place there. There were also ethnic issues and all this culminated in the wars that took place. The museum itself was not bad though it would have been nice if there was an information blurb by each display which explained what it was all about.
There is also a 'Never Forget' memorial slab that serves as a reminder of the past of the city. Ironically enough I forgot to take a picture of it but it was lovely to see it and the importance of remembering an also learning from History.
Afterwards I went up to the Koskin-Mehmed Pasha mosque and to the tower which arguably offers the best views of the bridge. I made it a point to ask about whether I should remove my shoes as per being a religious building but I was informed that they had a separate part open to the public. It's important to check these things as religious buildings should still be respected. If you are claustrophobic you may not like climbing up the tower but the views are oh so worth it! It's not a long climb but it does require you to be careful.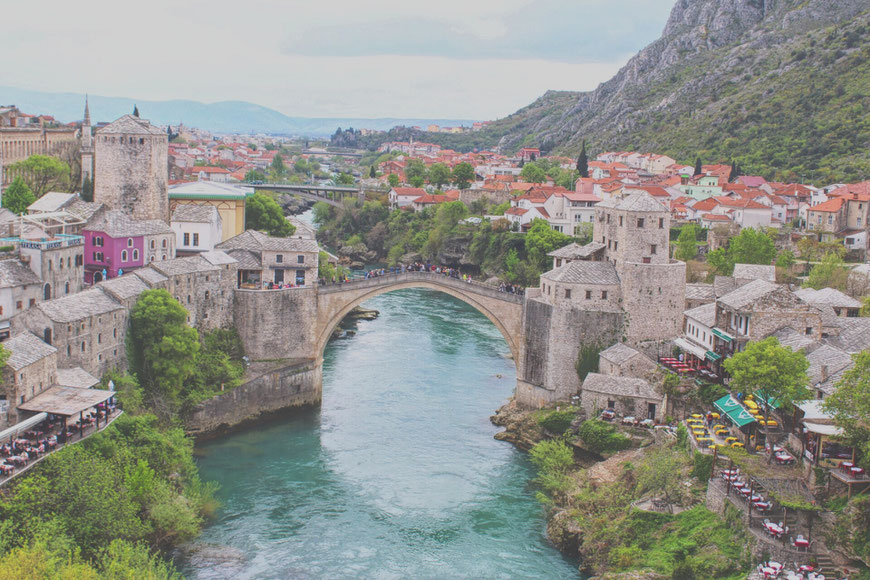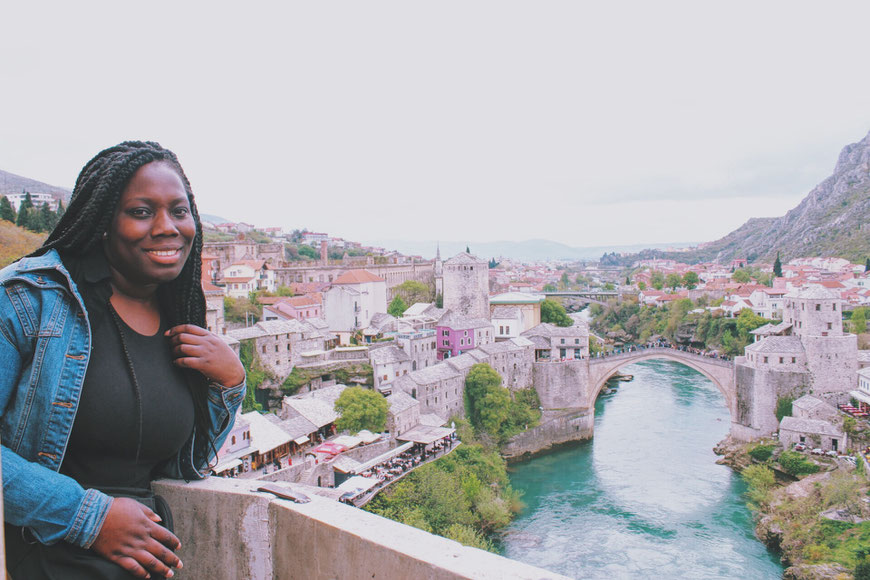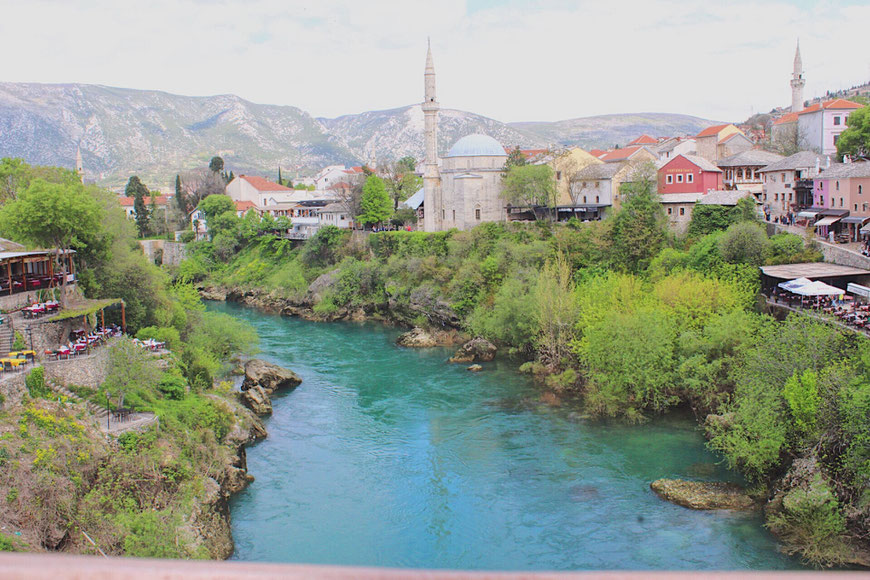 Snapshot taken whilst I was on the bridge. You can see the Mosque where I went to the top and took the other photos.
After checking out the town we headed off to the Kravice Waterfall which was Beautiful with a capital B. I've never been so upfront and close to a waterfall.  There's something quite peaceful about just hearing the water fall. Other people must know this too but for other reasons as there was a sign stating that the place is not to be used for rituals or religious acts.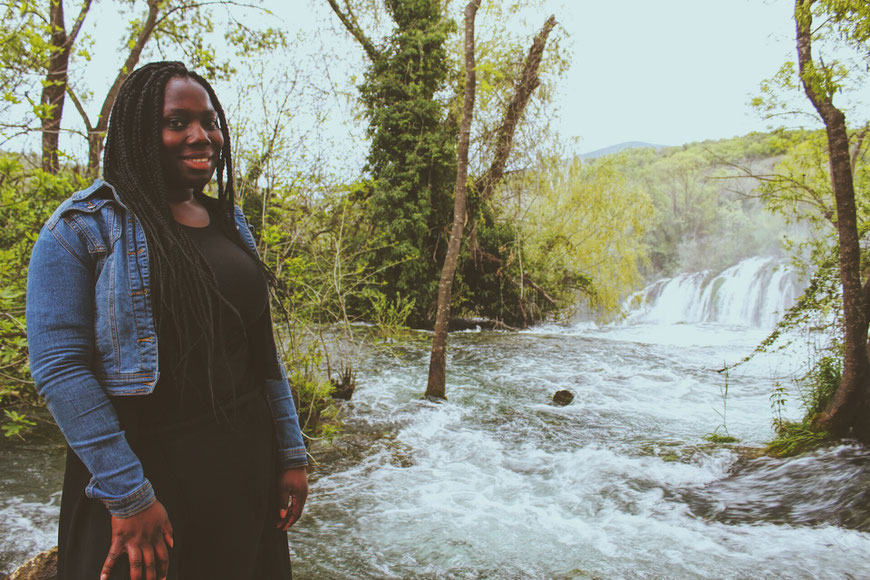 Views from the top of the waterfall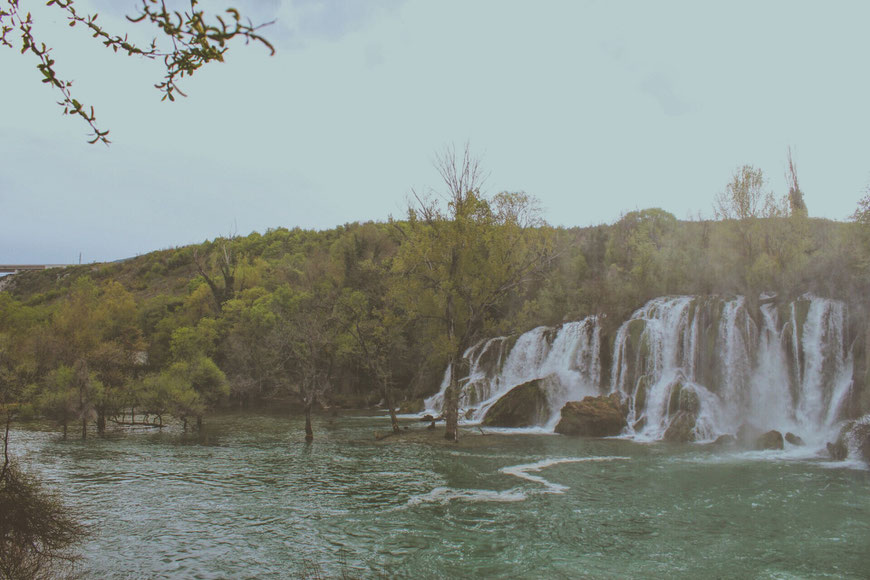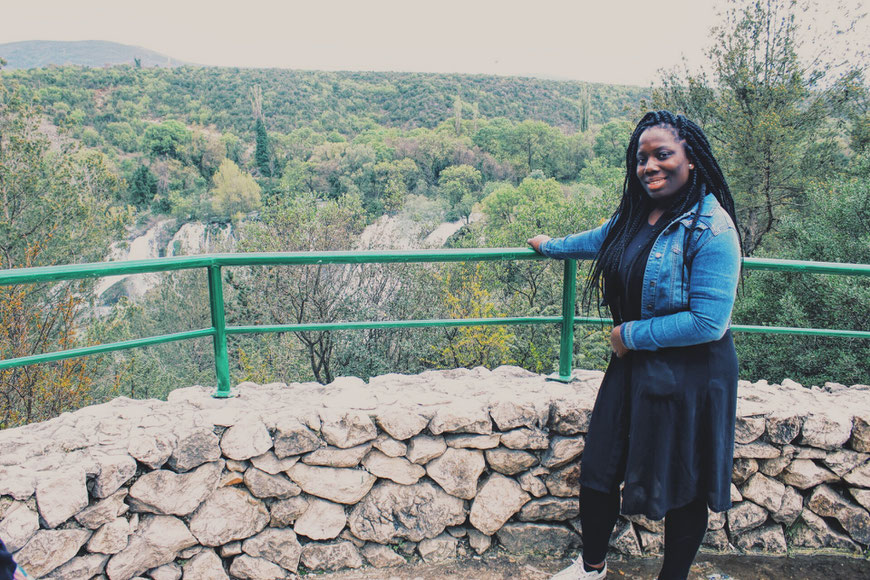 All in all my whirlwind day trip to Mostar was great and even though it was something we never planned on doing I'm glad we went and checked it out.