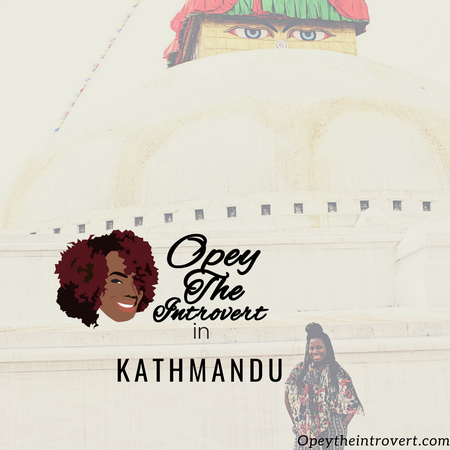 Nepal was our first country on our tour and of a truth it does not scream out as an obvious tourist destination except if you're climbing Mt. Everest which I did want to do originally ( base camp ) but after realising how long it'll take I quickly scrapped that idea. Maybe another time, who knows? We decided to go there anyway and I'm so glad we went. I really loved Nepal and the place we stayed at Kasthamandap Boutique hotel was great and I cannot recommend the place enough. The location was perfect and the hospitality we received was top notch. Thamel was the area that we stayed in whilst in Kathmandu.
Saturday 2nd June
Arrival. We walked to the Garden of Dreams which was a seven minute walk from our hotel. The entry fee is not much and if you want one can pay for wifi too though it was not working when we were there. It is a lovely garden and there is a nice restaurant inside. It has a bit of history attached to it which makes it somewhat different to your bog standard park or garden. I must say that it is ideal for a photoshoot due to the scenery and of course the weather too. It is a good sized park and just the right place to check out considering that we were fresh off the plane-literally.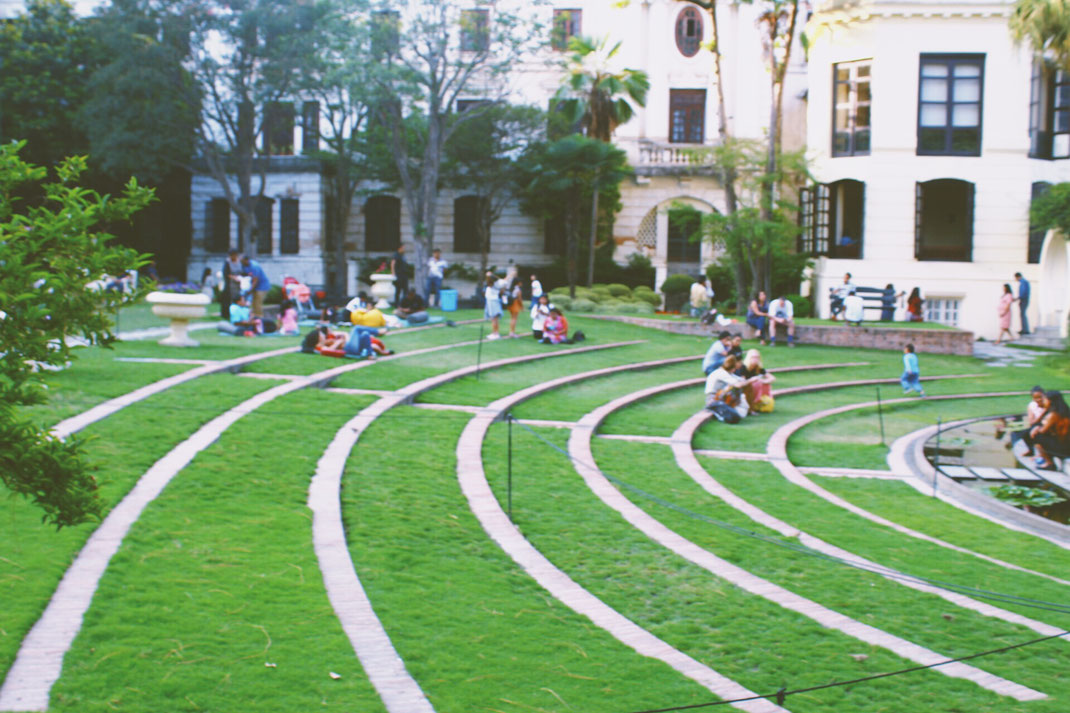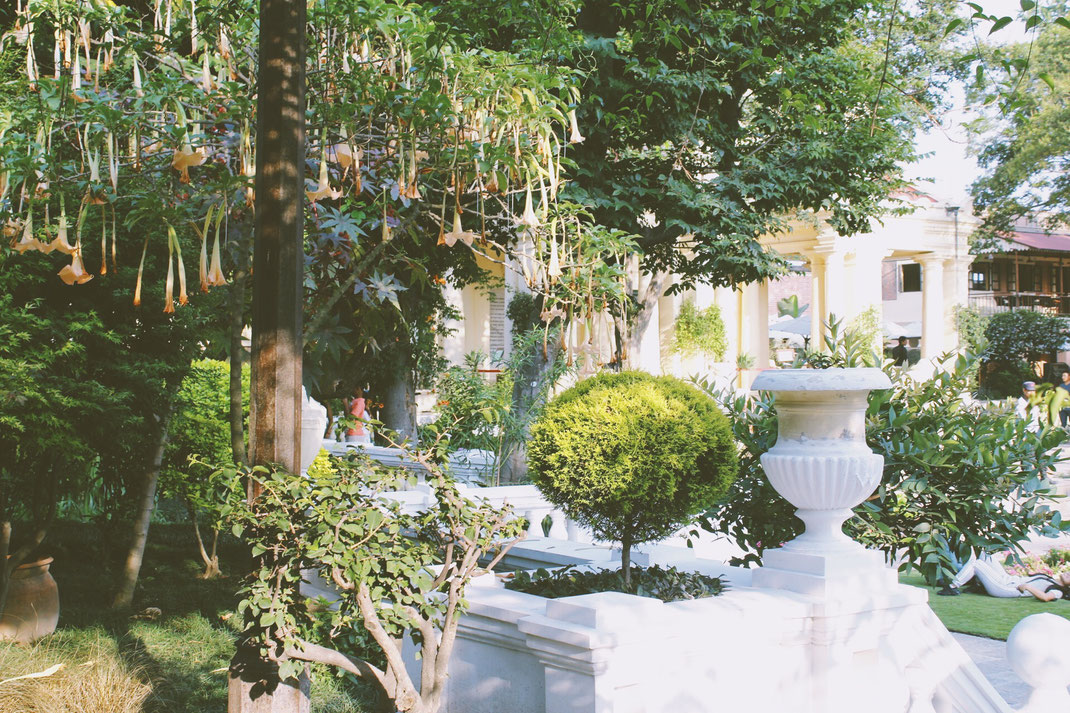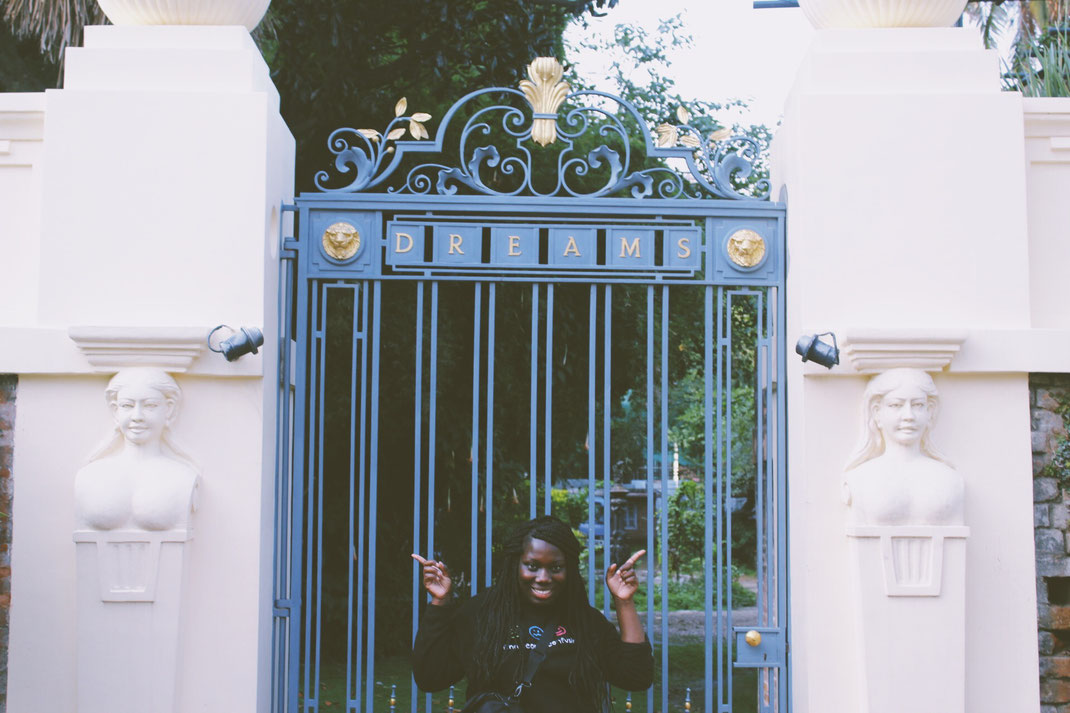 Afterwards, we decided to walk around Thamel where our hotel was located and also because it happens to be a tourist hotspot with many shops littered everywhere. First impressions were that food is pretty cheap and everyone seemed really friendly too. All in all, it was a nice and easygoing first day.
Sunday 3rd June
An early start and a taxi ride to Chandragiri Hills. Can I just say that haggling is no joke! You have got to haggle otherwise you will be ripped off. Anyways, the cable cars are the attraction that we went to see at the hills and I must say that I greatly underestimated just how high and long the cable car was. Let's just say that it really is good value for me. The views are spectacular though I was initially scared and it took a while for me to just sit down and appreciate the views.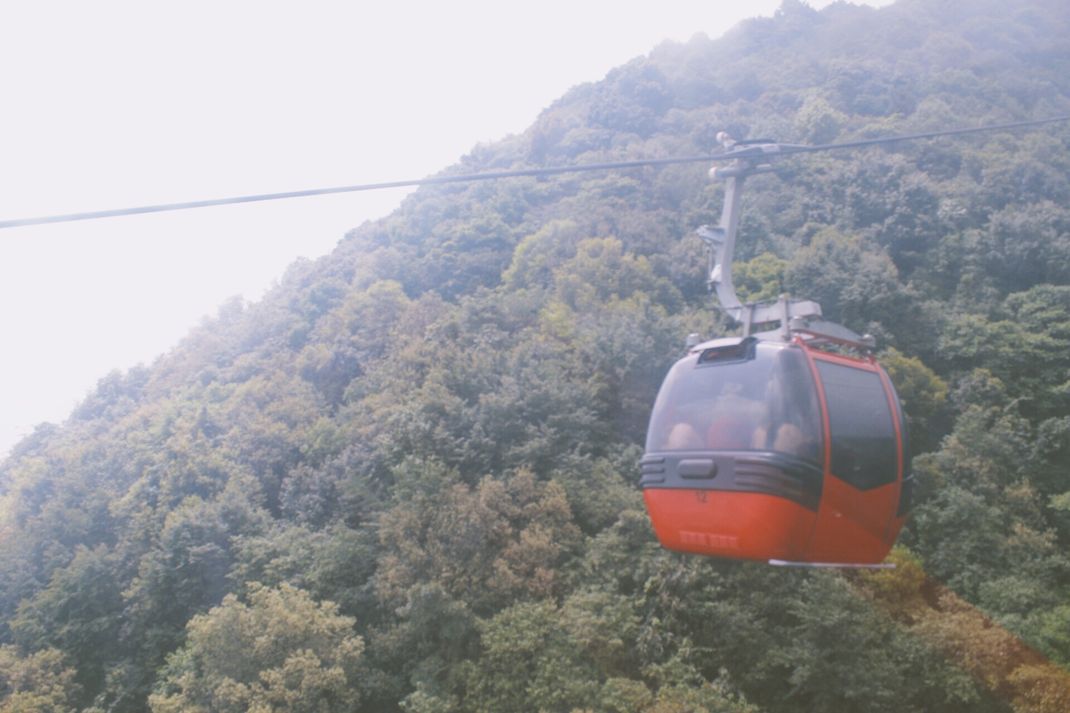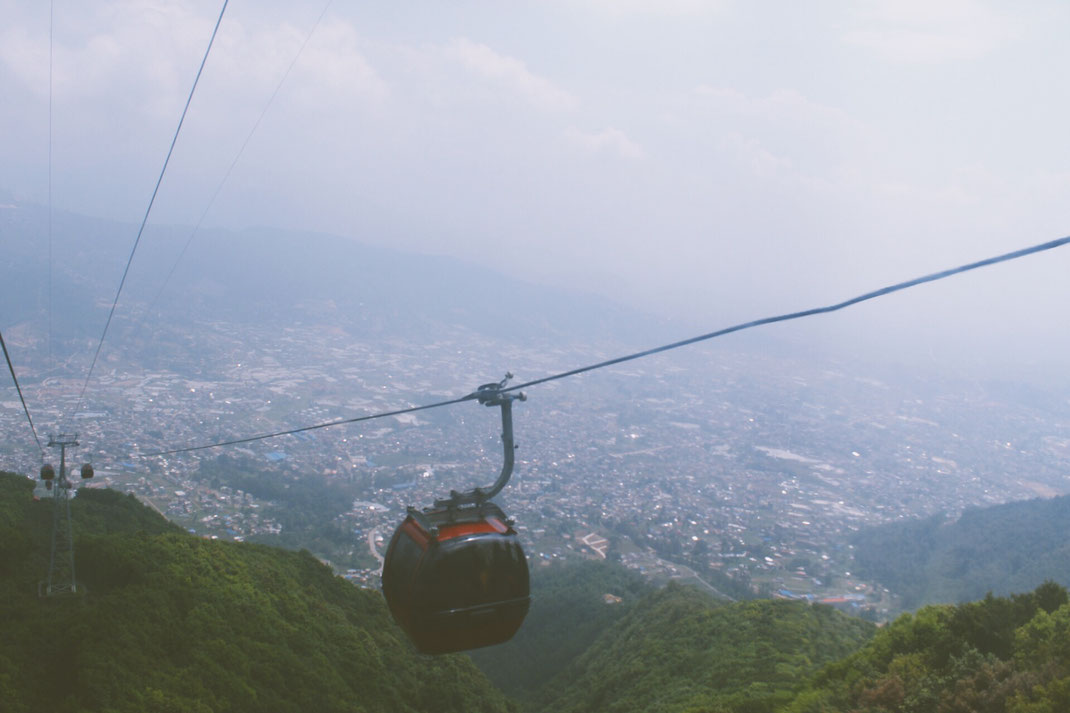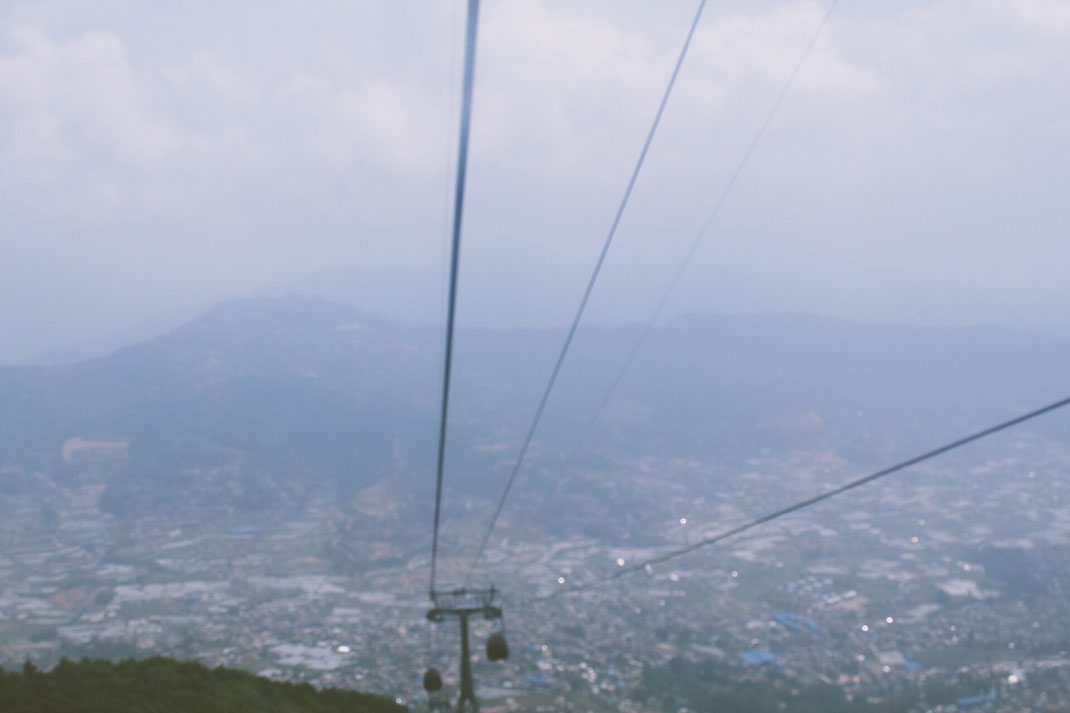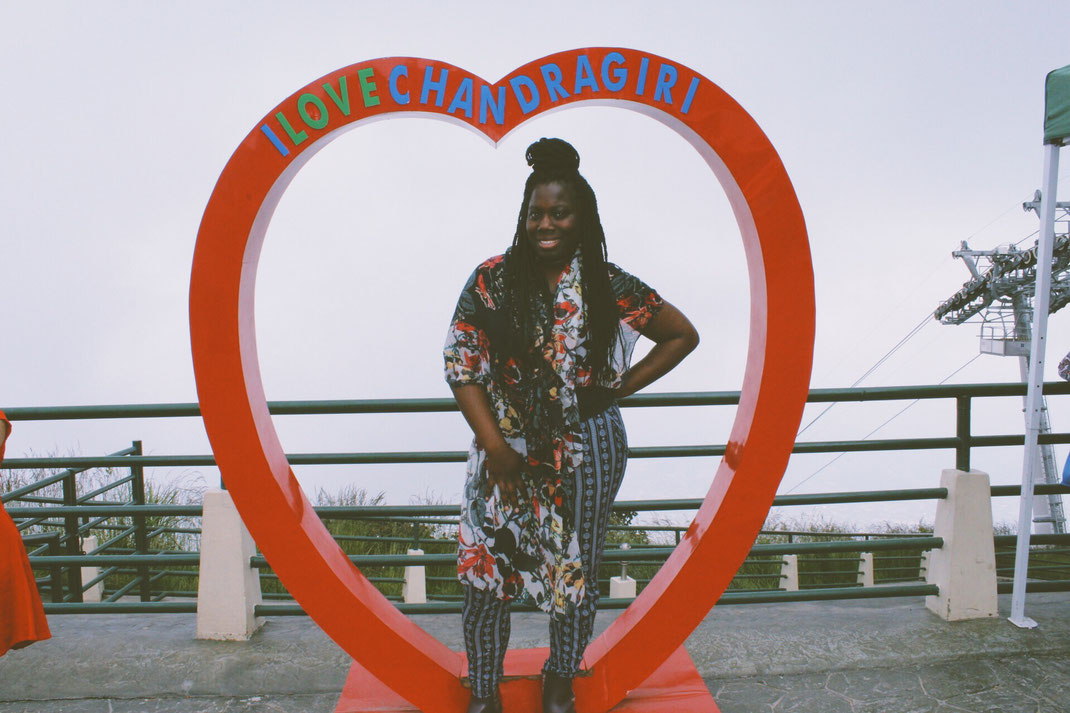 Once you get to the top there is not much to do though they do have a small park for families with a few rides and also a temple. There are also a few shops and restaurants of course and there is also a large building where rooms can be hired for conferences, weddings and so on. According to the website however they have big plans to really add more attractions such as ziplining and I for one look forward to that as I feel that it will definitely enhance what is on offer at the hills. Watch this space and keep your eyes peeled for their future plans as I do think it will be worth checking out. There is also another small temple at the top of the hill which is very much in use so we just observed from afar.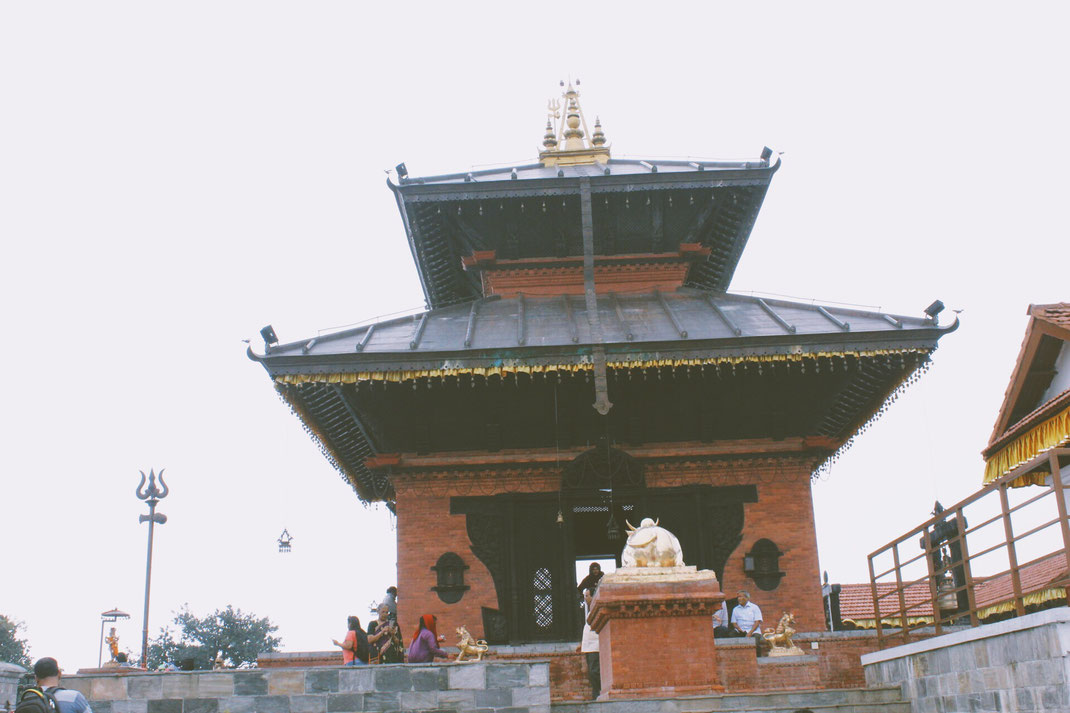 On the way back to our next destination, haggling was a task and a half. All I can say is google maps offline is bae as I was able to know the distance between places and the time it would take. This quickly became very important as several taxi drivers would lie and say that a destination is too far and they would charge more when really the destination is not even up to fifteen minutes away at times. We eventually found a driver who agreed to the price we set. It was in times like these that I missed my mum because her haggling skills are too notch. At least I had the rest of the trip to perfect my haggling skills.
Next stop was Boudhanouth Stupa, a world UNESCO Heritage sight. I think my expectations were a lot higher than what I saw when I arrived. Understandably it is a temple and one that is actively still used. Another thing to note is that you only go around the temple and not inside. It is quite a high structure and hopefully the pictures will better explain what I mean. Of a truth I did not really understand it but I do appreciate that this is a place of worship and so that may also be why there was not much to do apart from take pictures and say that you've been to a UNESCO Heritage sight.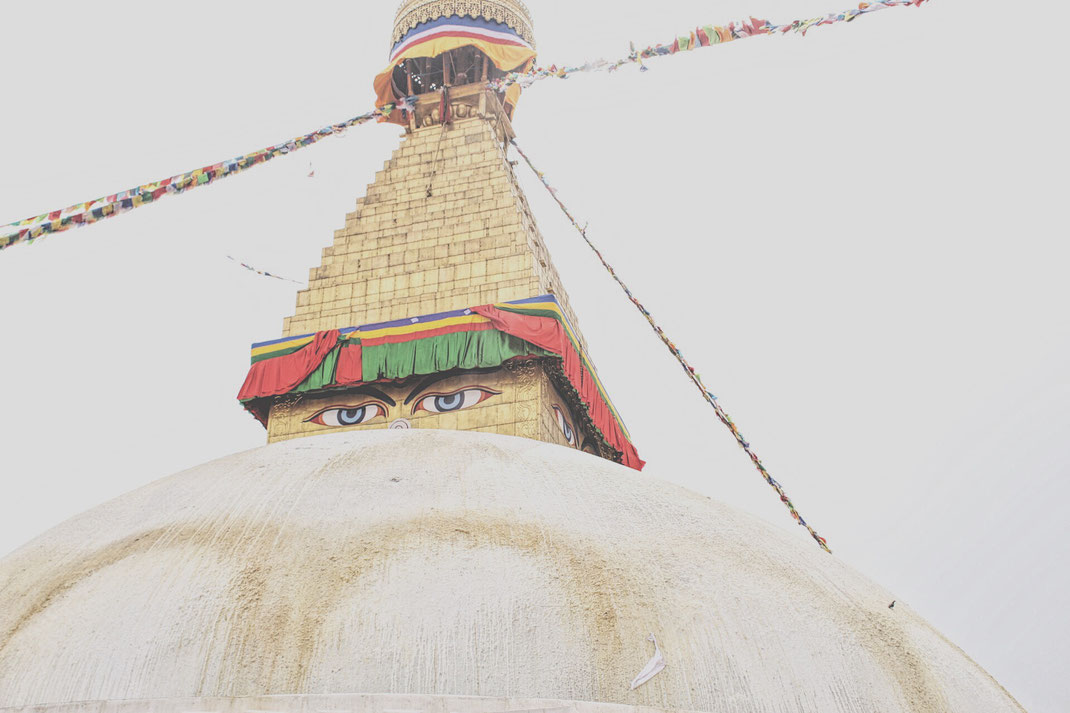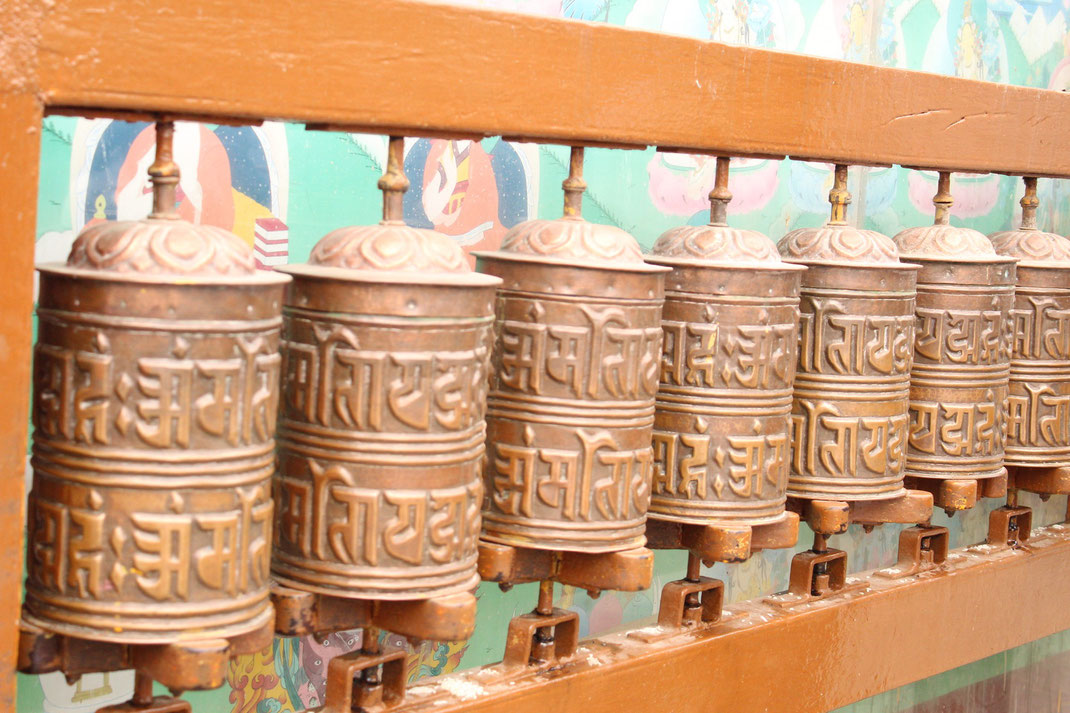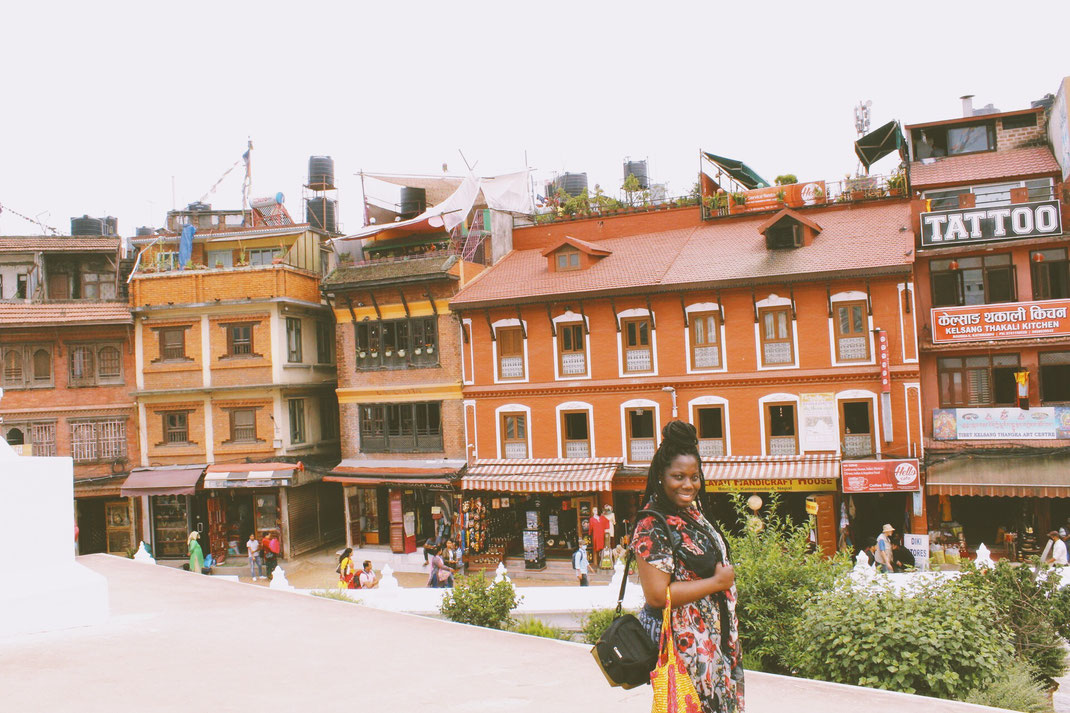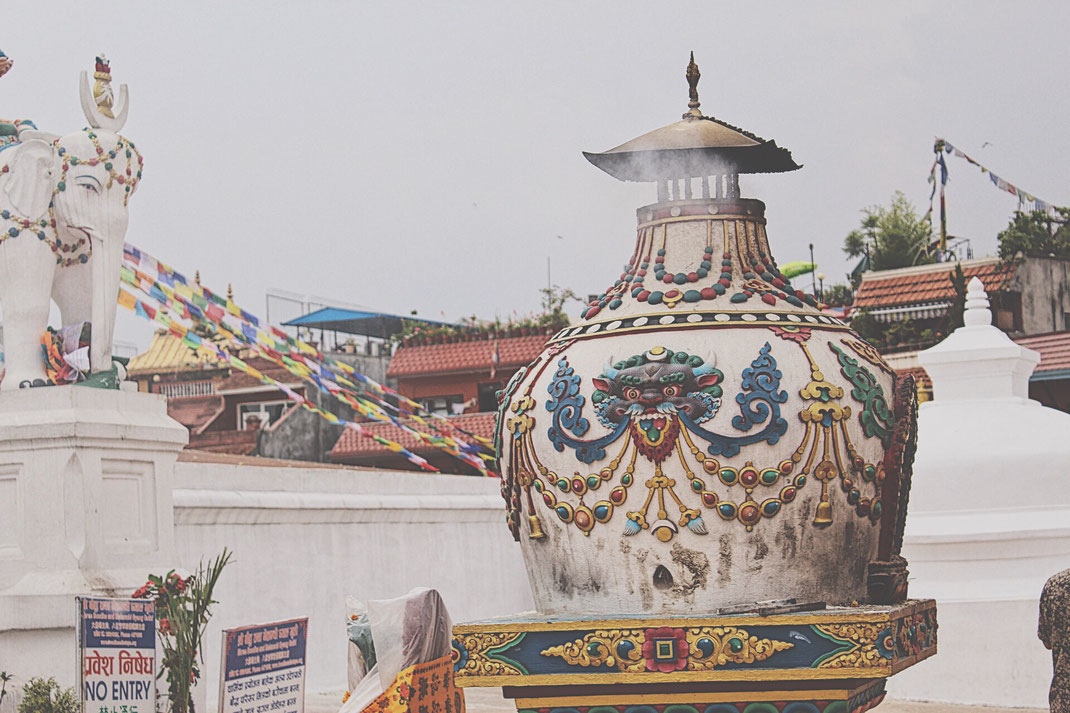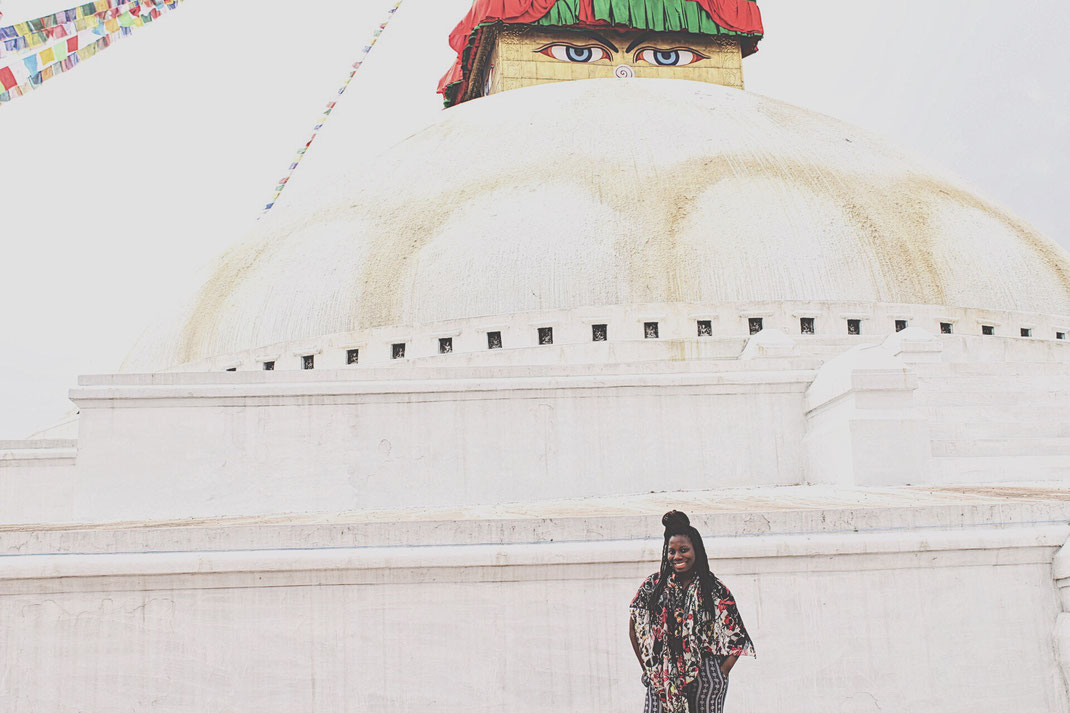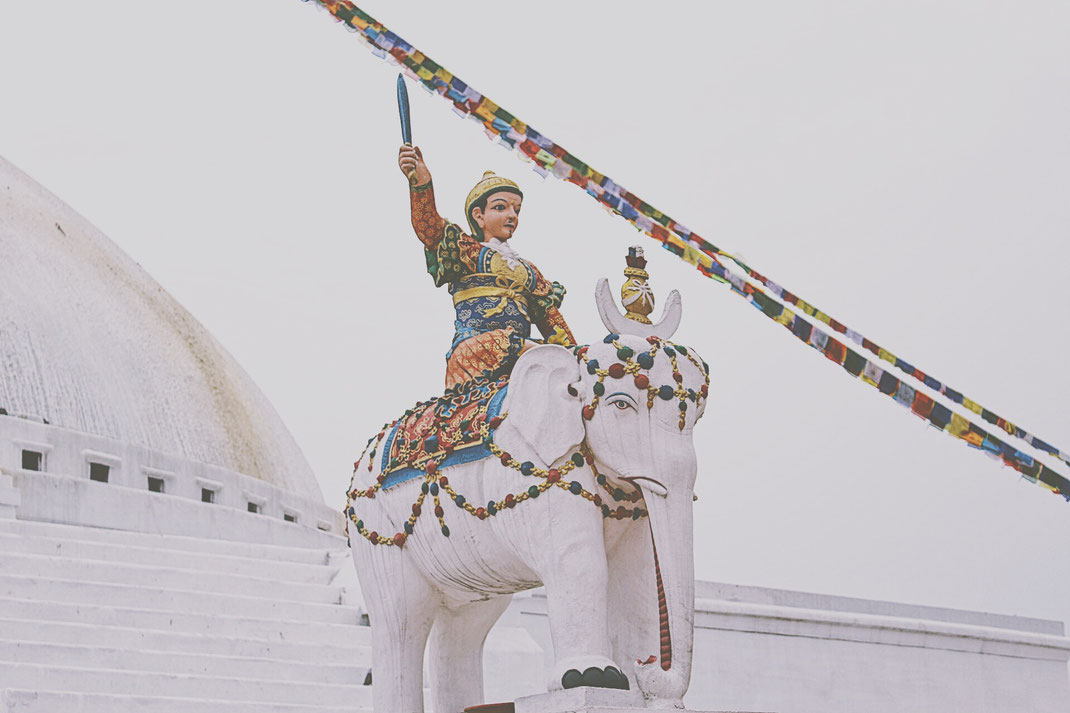 Afterwards we decided to call it a day and go back to our hotel.
Monday 4th June
I loved today. First we went to the Chaunnai Museum which exceeded my expectations. It was extremely informative and I got a crash course in Nepalese history, their independence and the wars they participated in. It was also interesting, but not surprising at how the British got involved and not necessarily for the better but I digress.Don't fall for the trick of paying to have your camera inside as you're not allowed to take photos inside so it's actually a waste of money. It really got my friend and I talking about history and the British empire too alongside other historical bits and bobs. The visit reaffirmed my love for history and really made me want to further explore Nepalese history.  For a museum of modest proportions, it really does pack quite a lot of history in and is definitely a worthwhile visit.Some advice that I'd give the museum is to provide a tour guide at an added cost and also to have a gift shop that is strategically placed at the end of the museum.  It's a good way to generate extra income and also extend the visit for visitors by way of keepsakes , souvenirs and the like.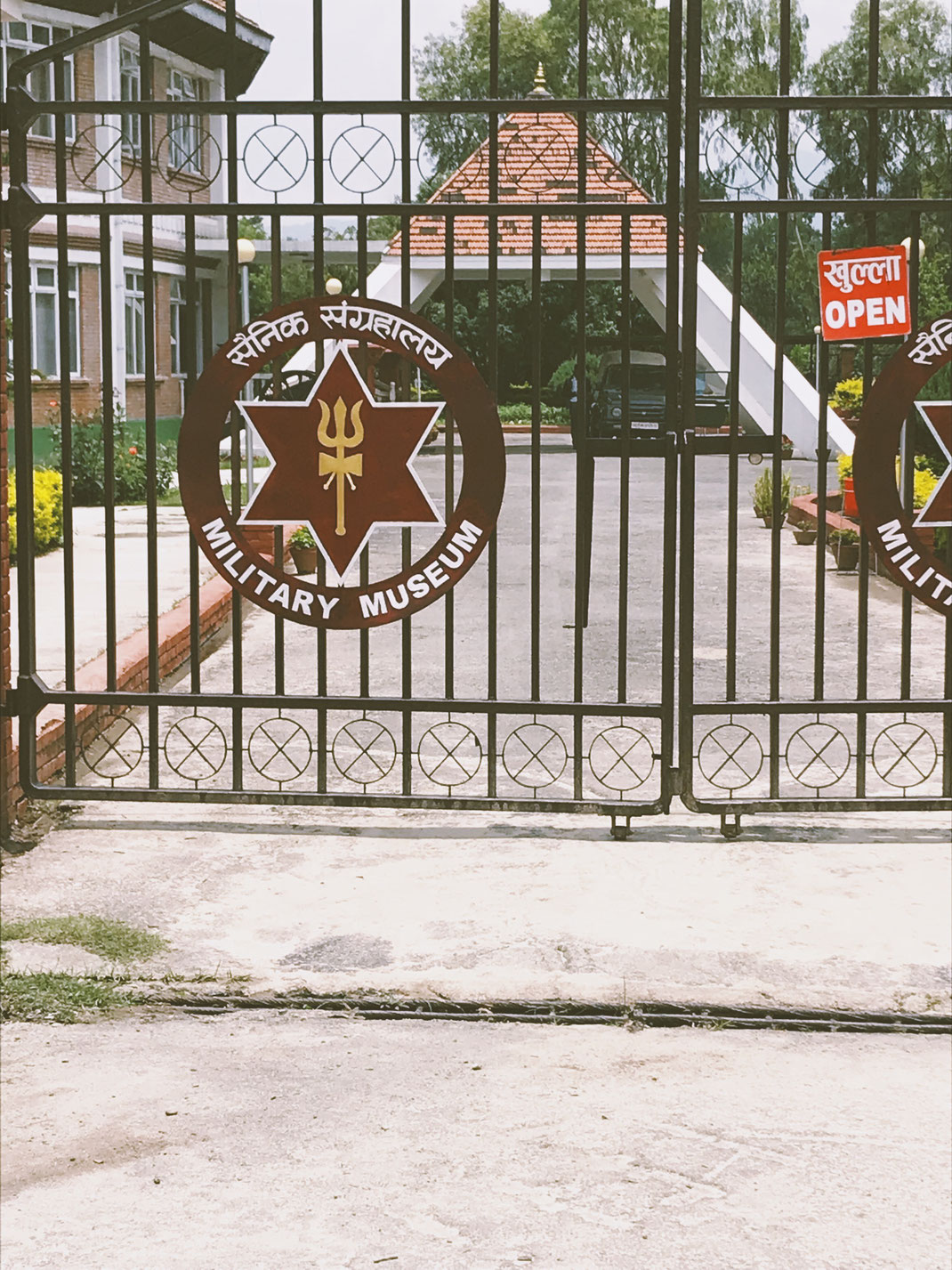 Our next stop was the Narayaranhiti palace museum and I must say it was the highlight of my trip!I vaguely knew what it was about but I really was not prepared for how beautiful and rich the history was. They've done a good job in maintaining  the palace thus far and really keeping the 'lived in' feel. I was really able to get a feel of how it must have been like when in operation. I was not quite prepared for the way the tour would end and whilst one can get information online you really have to go to the palace to really feel what happened. Once again, you're not allowed to take pictures inside so I could only take a few outside.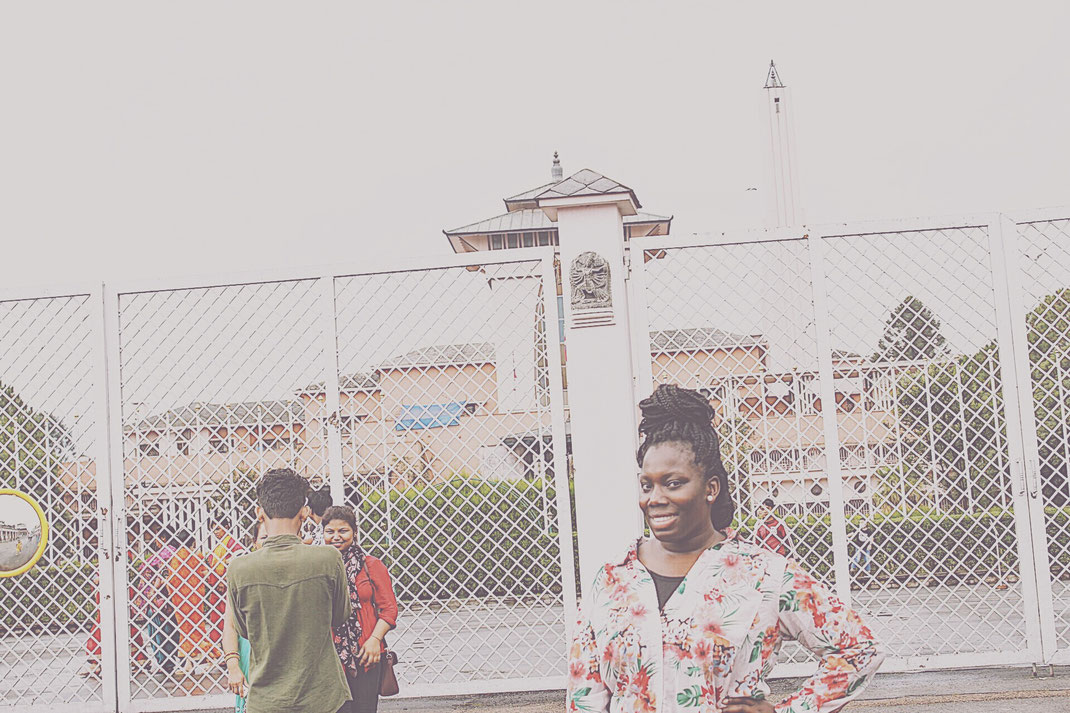 We then decided to check out Durbar Square. I had read reviews prior and knew that they were still recovering from the last massive earthquake in 2015 so I was not expecting a finished product. I will say however that the price of 1,000 Rupees for foreigners is steep especially as there is understandably a lot of ongoing construction work and some museums inside the square charge additional money for entrance too. Also, nobody else pays who are not foreigners despite other countries supposedly being listed with their respective fees. I would say that don't expect too much by way of sights but the market in the square is lively and you can pick up some pretty cool gems there, which I did.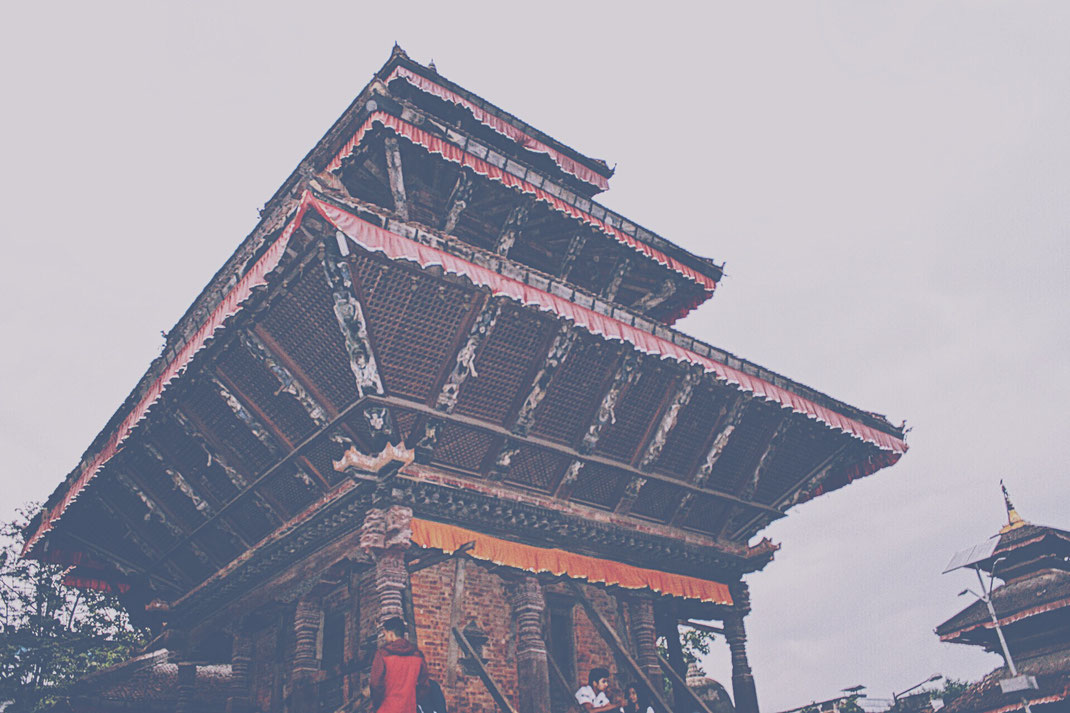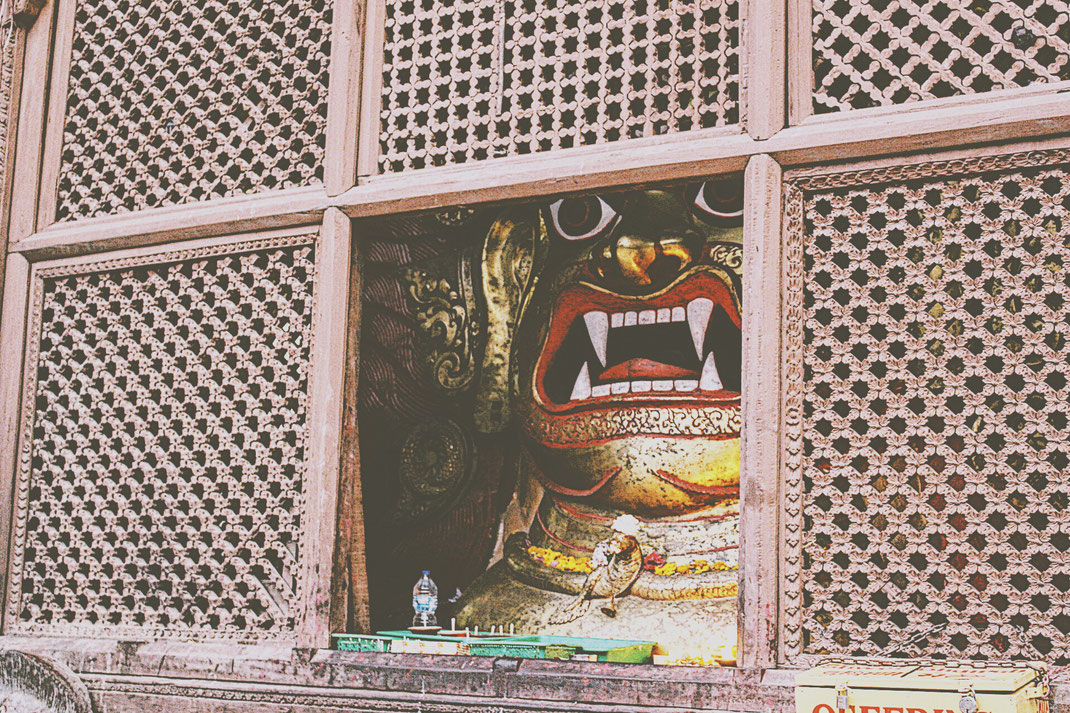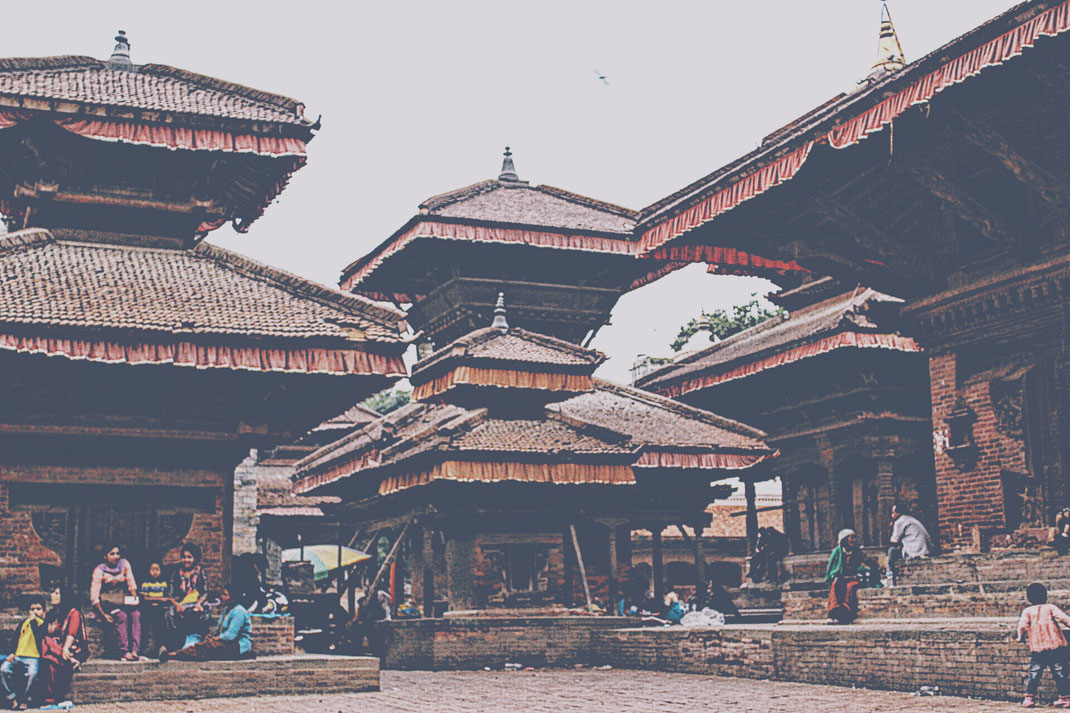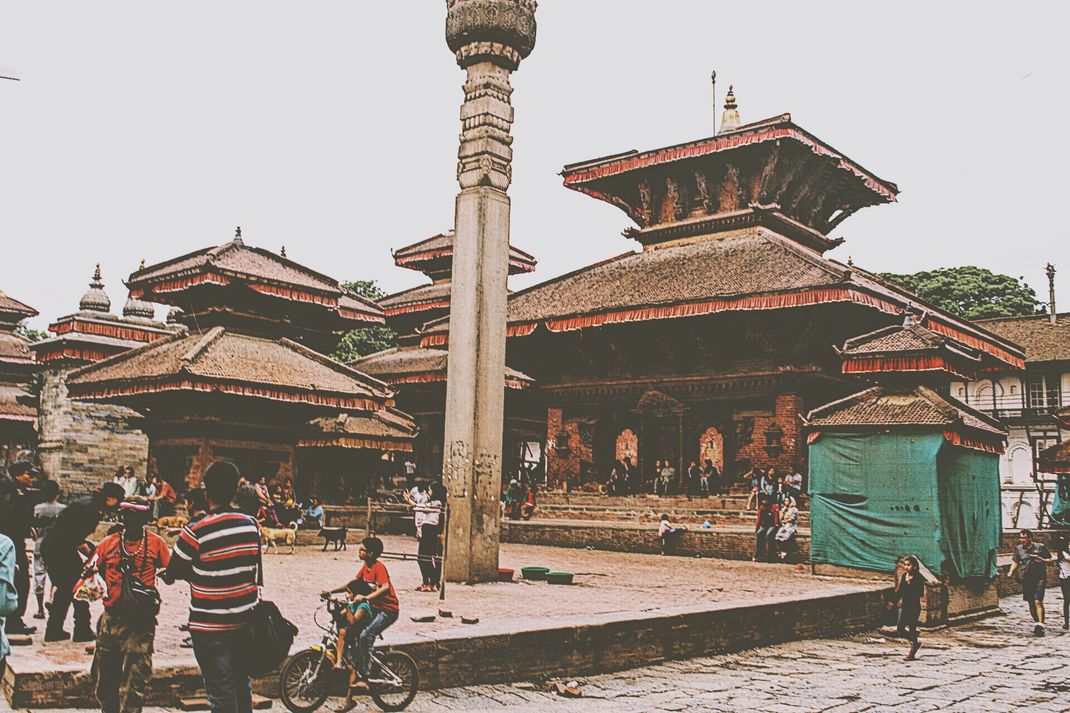 Beware of pesky guides who try and force you to use them. We had a rude man who kept following us for a while before muttering expletives I imagine in his native language. Asides from that, the square provides a unique challenge in that the temples are still very much active which means that one must be careful not to cause religious offence and respectively observe at a distance.
For dinner we tried a restaurant which was underwhelming to say the least and clearly catered to tourists alone. This is not bad but I feel like the food was compromised and not as authentic as other restaurants we had been to. Simply put it was a waste of time and needless to say I will not be visiting it again. Sometimes it's best not to always go by recommendations on Trip advisor.
Tuesday 5th June
Today we went to the Monkey temple. I was hesitant to go at first due to a small fear of monkeys but I'm so glad we went. When reading reviews online it became clear that you'd need to walk 400 stairs in order to reach the top. We mentally prepared ourselves for this especially as neither of us were fantastically fit. On the day however the driver dropped us right at the entrance closest to the stupa so there was no need to climb up such a large amount of stairs and I certainly was not complaining about it either. It was a lovely anticlimax really. The temple itself is beautiful and the monuments surrounding it were a nice sight to behold. The views however at the top were just amazing and you get a clearer view of Kathmandu.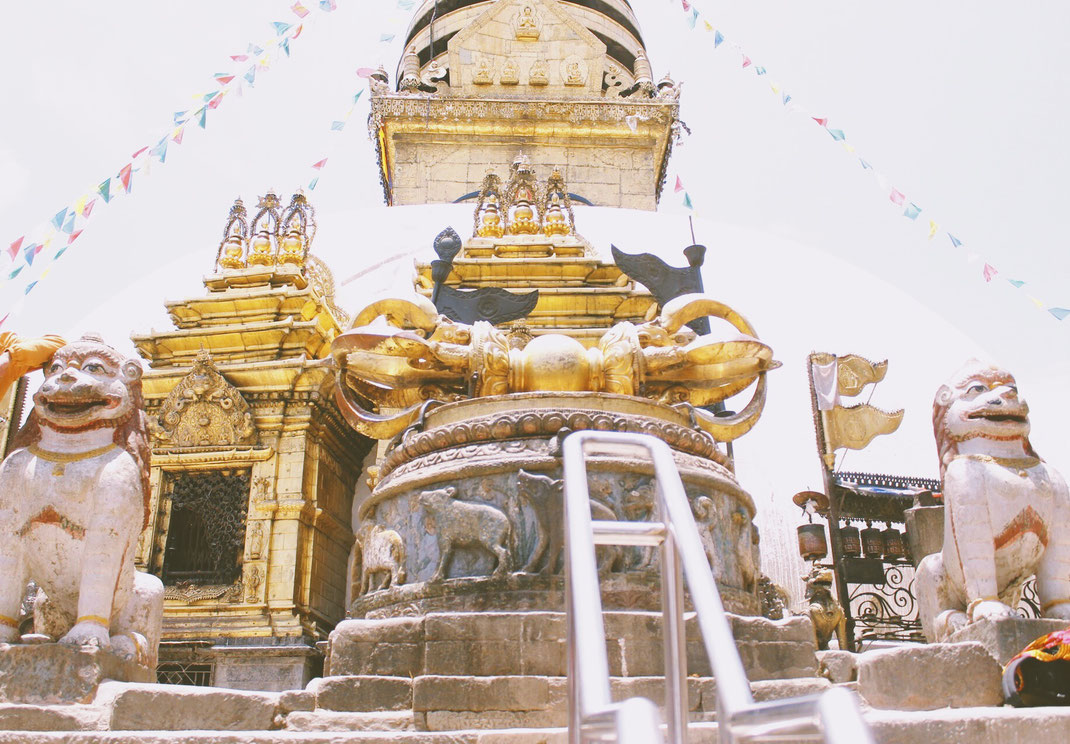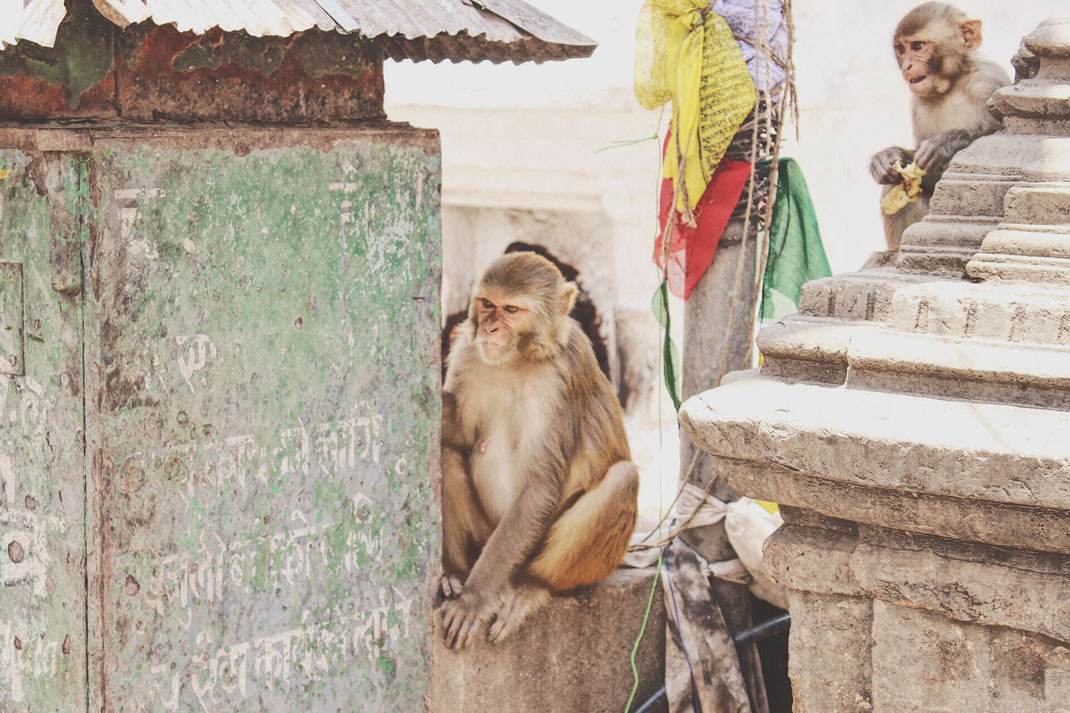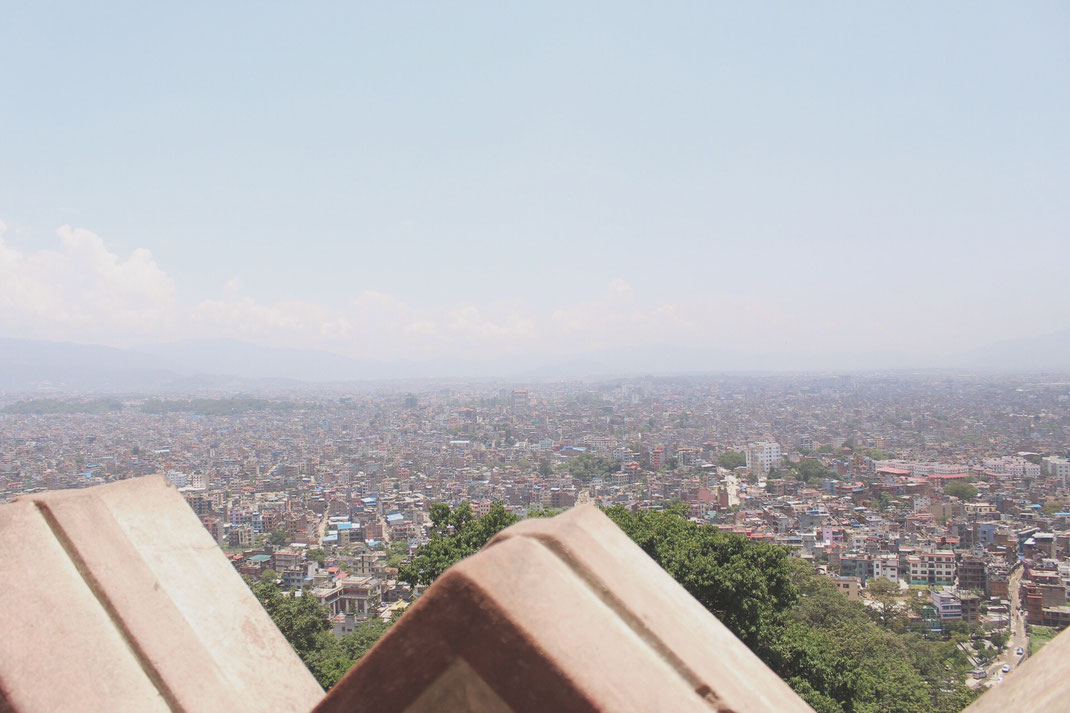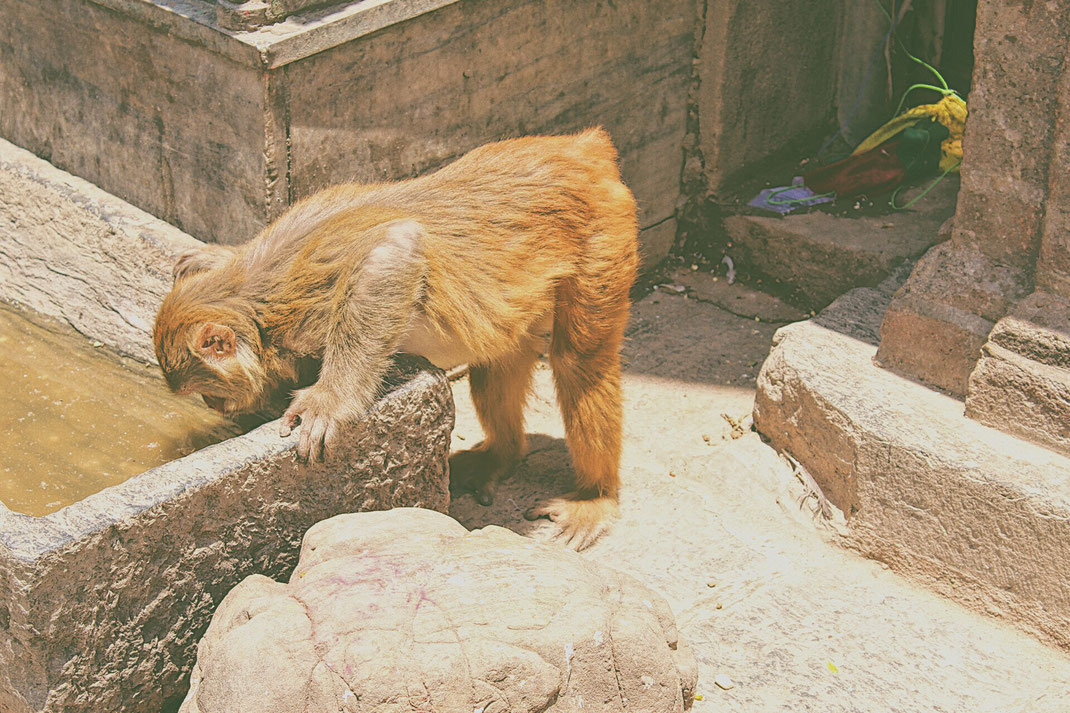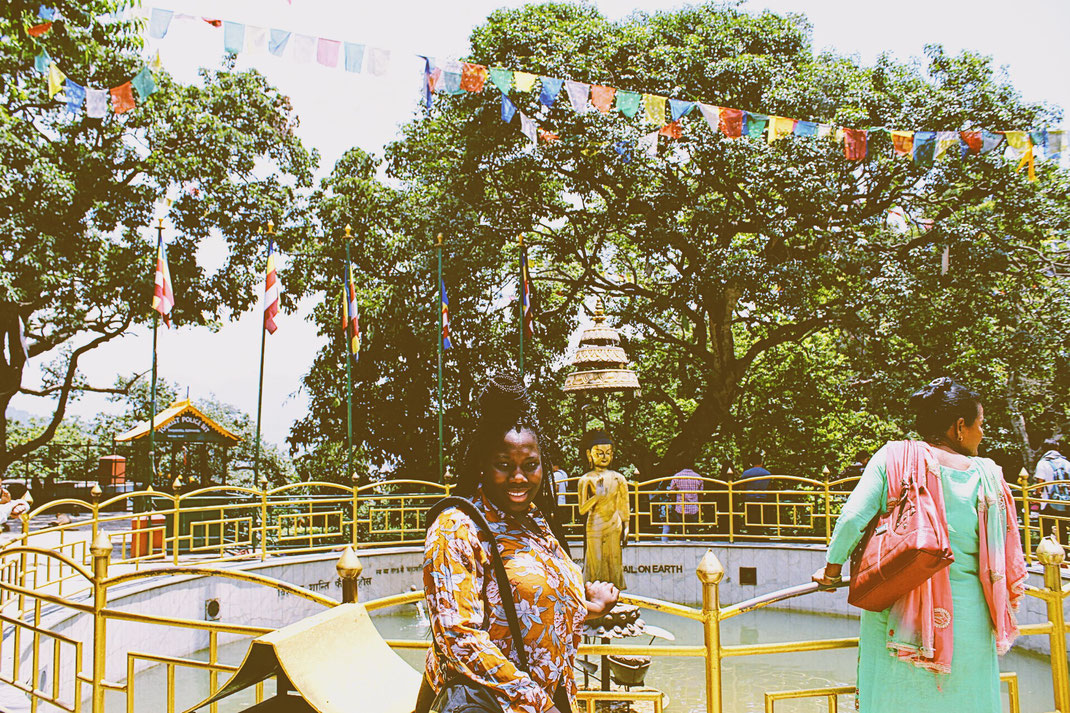 Afterwards we went to the central zoo which was interesting to say the least. Admittedly I've never been to a zoo before but I have been to a few safaris which are far better in my opinion. I feel like the zoo left a lot to be desired and l was quite underwhelmed. We did some paddling in the paddle boats provided which was quite relaxing and made up for an otherwise lacklustre trip.
After the disappointment of last nights dinner we decided to try another restaurant (Travellers Inn) which I really enjoyed! The waiter really took his time to explain the dish to us and how it was traditionally eaten. For dessert we decided to get some milkshakes at the Keventers which was so worth me forgoing my lactose intolerance for.
It was an early night for us and with that we went to bed.
Wednesday 6th June - Last day 
We originally planned to go to a water park but we weren't too keen on it so we decided to have a lazy day and stay in our hotel which turned out to be great.
In the evening we did our evening souvenir shopping which was great and we came across a lovely ship which I will share the details below. If you are opportune to Kathmandu them do patronise them for souvenirs. For dinner we went full circle and to the place we ate at on our first night which was lovely. Portions were large and I struggled to finish my food lol. As I was eating I realised how much I would miss Kathmandu. The people were really welcoming and hospitable.  The trip opened up my eyes to many things and it was sad to see how the earthquake had affected areas. I do hope that no other earthquakes like that happen again (a girl can pray) as it really does affect families, homes and the community at large.
Things I noticed
-Nepalese guys have THE best haircuts . Like I saw not a single guy with a bad shape up. Their barbers are really doing something right and you would probably do well to get you a Nepalese barber.
-Life is life wherever you go. Everyone is out doing their thing and making the most of life. It's the same old ish in a different country. We are all more alike than we are different and whilst we should rightfully respect the differences , we should also not make them an obstacle in loving others.
-How does one tow the line between a religious sight and tourism? Whilst visiting some temples I felt at times that I may have been intruding on worship from outside. It's a challenge because people pay to see the temples but it also does not give them entitlement to do away with religious etiquette which should be maintained. It is something that I think the necessary tourist boards should consider. Perhaps tourists visit at times that do not infringe on the personal worship of followers?Im just thinking out loud here and don't profess to know all the answers.
-Haggle and haggle well! Especially with taxis! Know your routes and the distance so they don't deceive you with the 'It's too far' line when it's not far at all. The extent to which you haggle is the extent to which you save money so it really is up to you. Some shops and taxis inflate prices up to double the intended price so don't feel bad for cutting the price. Having said that use your own initiative and don't be tight to the point of stinginess especially when buying souvenirs. Be reasonable and flexible.
All in all it was a great start to my travels and I thoroughly enjoyed my time in Kathmandu, Nepal.
P.S. I'll be covering the next stop of my travels next week, which was New Delhi- India.