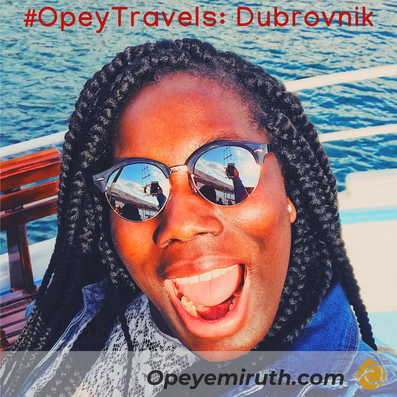 Hey I'm back with another travel post and this one marks my first holiday (of sorts) in 2019. I went with two of my girlfriends to Dubrovnik, Croatia for a week and I had a lovely time. Read on to find our more of what I got up to.
Tuesday
We actually arrived just before 12 noon which is before the check in time but we were able to get access to our room a lot earlier which is always nice. We stayed at Tirena Sunny Hotel which is 3* and a part Valamar Argosy Resorts and Hotels. They actually have a range of 3/4/5* hotels all nearby so there is something for everyone. It was a package holiday which I usually tend to use but it was my first time using teletext and we had no issues booking it which is always a good thing. Do you tend to use package deals or do you prefer to book things separately and are packages actually cheaper? Let me know your thoughts :).
Due to our early flight we were all pretty much shattered so Tuesday was used to just chill and sleep which was definitely needed.
Wednesday
Dubrovnik Old Town was the motive for the day just to check out what it had to offer. I'd love to say we saw it all but it started to rain heavily and by 2pm we were over it and decided to go back to the hotel. The weather forecast was not looking good for the rest of our holiday so my friends and I prayed every single day for good weather and that is exactly what happened.
Thursday
The weather was a lot better and we decided to check out Lokrum Island which isn't too far from Old town where we took a small ferry down to the place. I did not really know what to expect but when you arrive there is an information board which lists the places of interest. With this in mind we headed off in what we thought was the right direction. Well, it is right depending on what you were looking for as we stumbled upon a nudist beach/area. After seeing the second sign, as we had missed the first signpost we headed back with our eyes intact. So yeah, if nudist beaches are your thing then do check it out. 
There was a nice little play area so if you do have toddlers then it is worth checking out. They also have one of those outdoor gym things. Further down we finally came across the maze which made for good photos.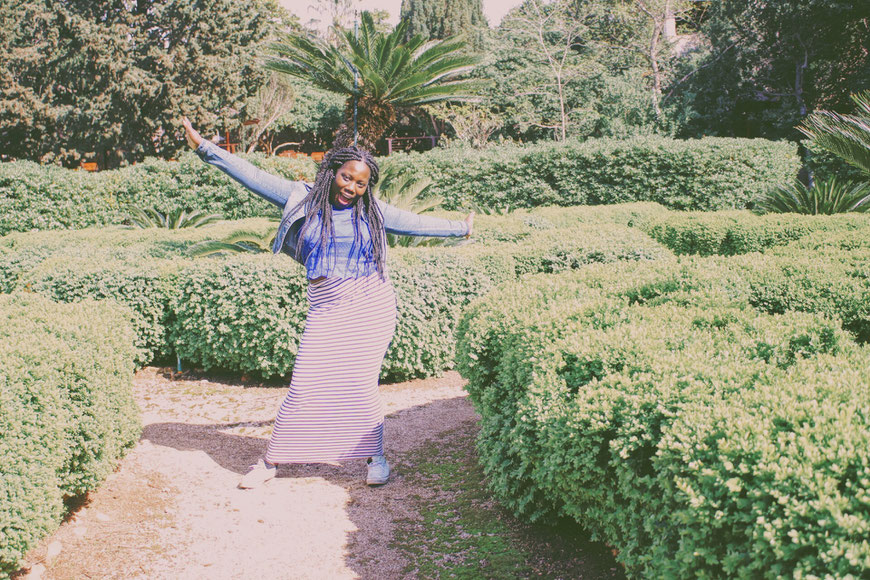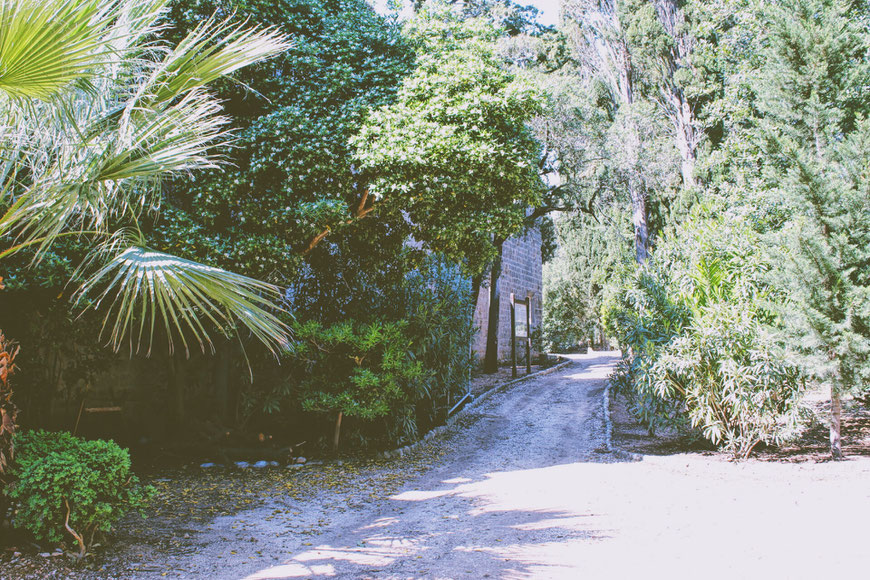 Because the weather was so nice we spent time just chilling and one can easily spend a good few hours just taking it all in. Just don't stay too long as the last ferry is at 5pm and nobody is allowed to stay overnight on the island! That is another interesting point to note- the island is not inhabited by humans and is only for day trips. I guess it makes sense as a means of preserving the botanical garden that is present there.  We came across a few rabbits or maybe they were hares and peacocks too which were beautiful to say the least. 
After spending a few hours we headed back to the ferry and then back to the hotel.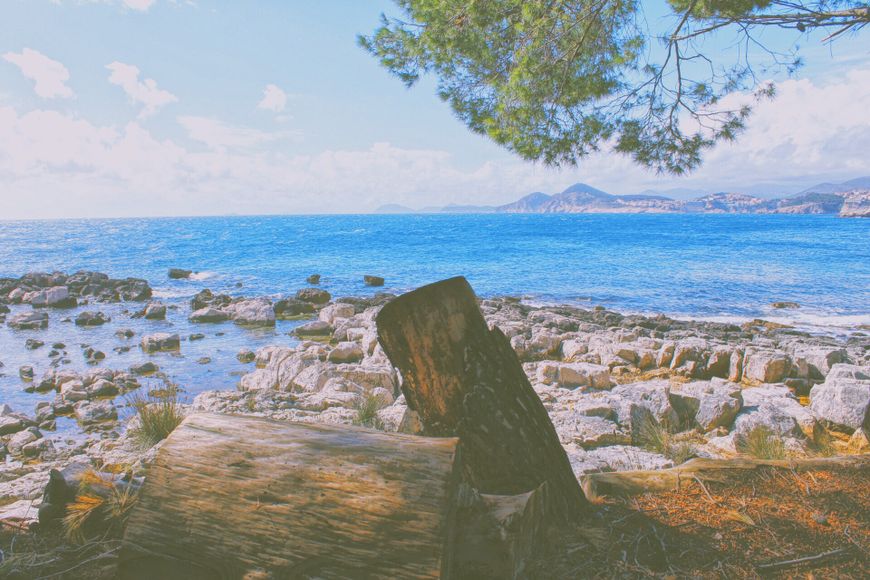 Views across Lokrum Island
Friday
The day before we had actually wanted to go on the cable car but because it was windy they were not in operation. The wind was minimal mind you but after the lady said how the car had gotten stuck in the middle a few years ago when it was windy I understood why it was closed. It was however open today and we were able to buy tickets which are around £25 for a return. Have I mentioned that their currency, the Kuna is not great? Dubrovnik in general is not on the cheap side and we went during the off peak season. 
The ride to the top of  hill Srd was pretty quick and it would have been nice if the cable cars were longer and not so fast but hey, it is what it is. I had planned to check out the Homeland War Museum but it seemed to be closed. Or maybe it was open and it was closed for a private function. Either which way we weren't able to get in so that was the end of that. There was also a Buggy Safari atop the hill but it's best to book online for an enormous 5% discount. Ha. And also because they tend to be fully booked otherwise. Apart from these two things, there is a restaurant and a shop and I think that is about it. Still, it was worthwhile going up by the cable cars and checking out the top of the hill which had amazing views of old town.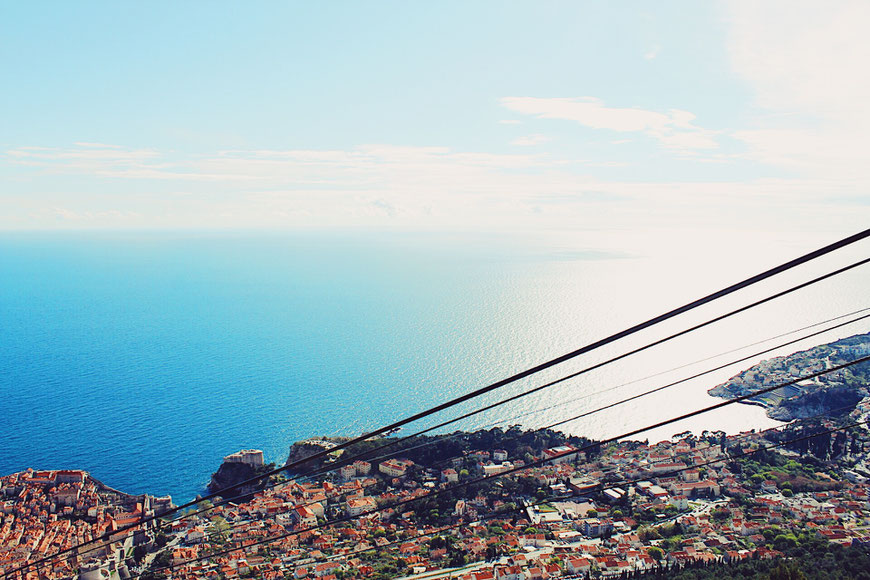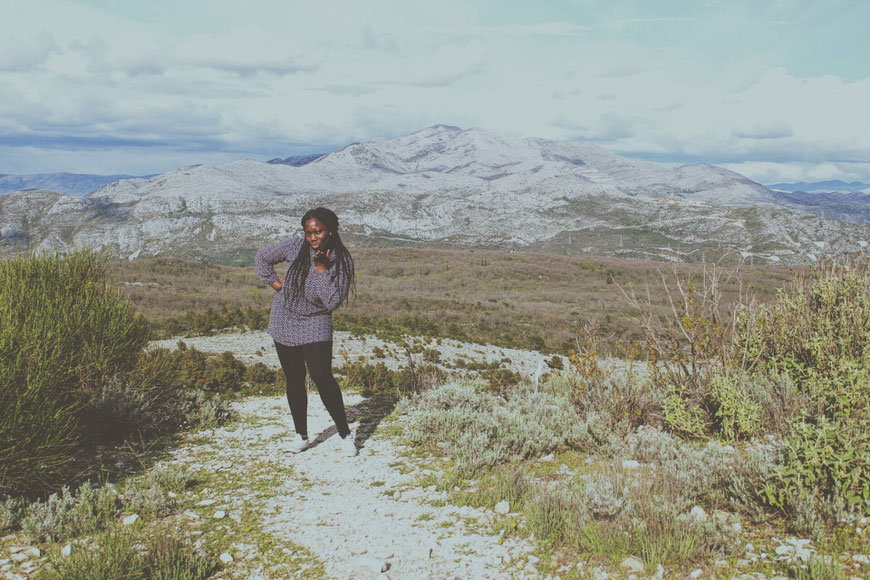 Atop Mount Srd which had beautiful views.
This was the evening that I tried a traditional Dalmatian dish called Black Risotto. Before you scroll past hear me out first as it is not how it sounds. Ok, the risotto is black, literally and that is achieved using cuttlefish ink. I ordered one that also had shrimp too. I was a bit apprehensive but there was no need to be as it was delicious. I did not even need to add seasoning as it was fine. Apart from having a black tongue temporarily I would recommend this dish and I'm hoping to learn the recipe so I can have it again sometime soon.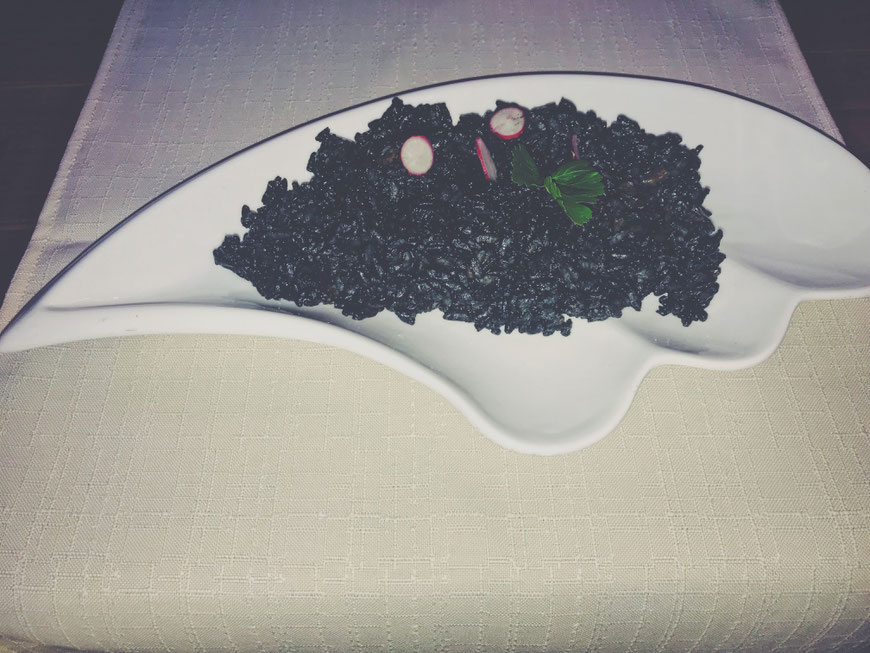 Saturday
Today was all about the 3-Island Elaphiti boat tour. There actually many more islands but only these three are inhabited and open to tourists. You can book a day in advance and it is a popular boat excursion to do in Dubrovnik. Almost all travel agencies offer it here and I think it is a lot cheaper to book it when you are actually in the country rather than online.
Lopud Island 
The second largest of the three islands and the most beautiful in my opinion. Naturally we went off in search of the Sunj beach in the island. Can I just say that the walk to that beach is ridiculously long? It's literally on the other side of the island. I also think that the path is a bit dangerous just because of how isolated it is. I definitely wouldn't walk it alone. I guess in peak season there would be many people walking down so you're not alone.  The beach in itself was rather forlorn looking and that is also because it was off peak season. I gathered early on that shops, businesses and even restaurants close during off peak season. Like they will not open at all. I think they also only clean up the beach when it's peak season as there was a lot of rubbish but all this did not detract from the fact that it is a lovely beach and is still worth checking out. Apart from the beach, the island has a monastery too.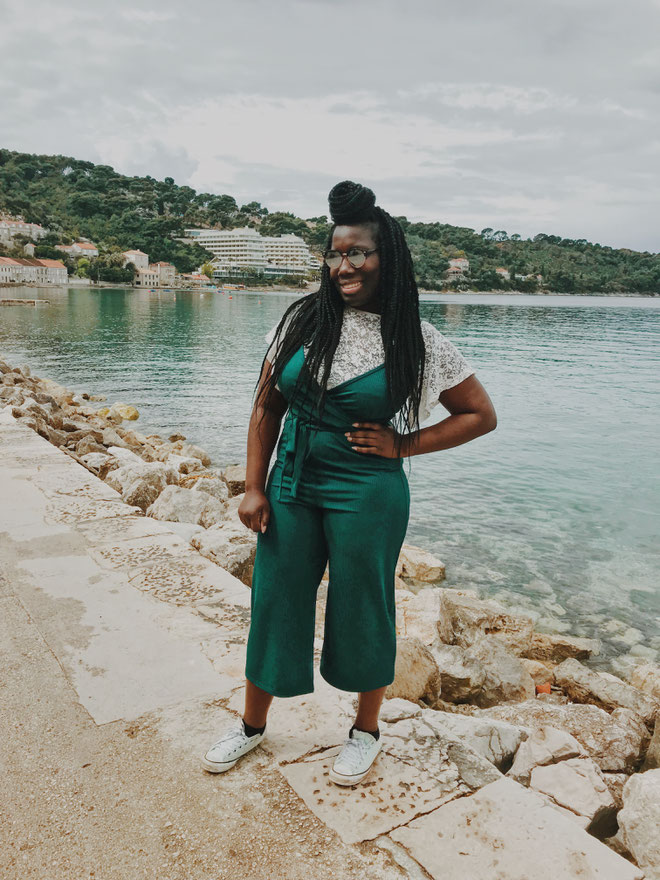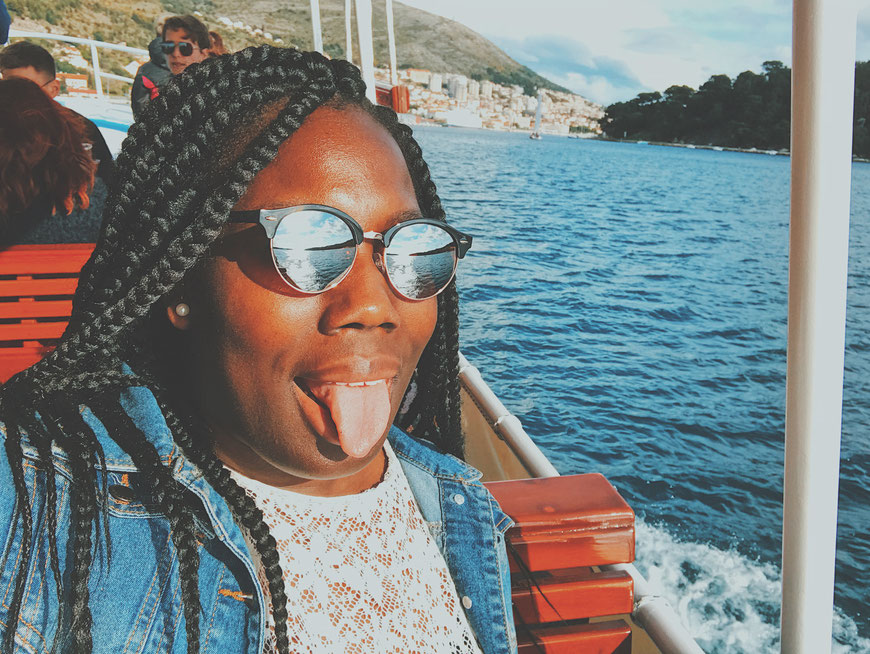 Having a good time on the boat in between island hopping.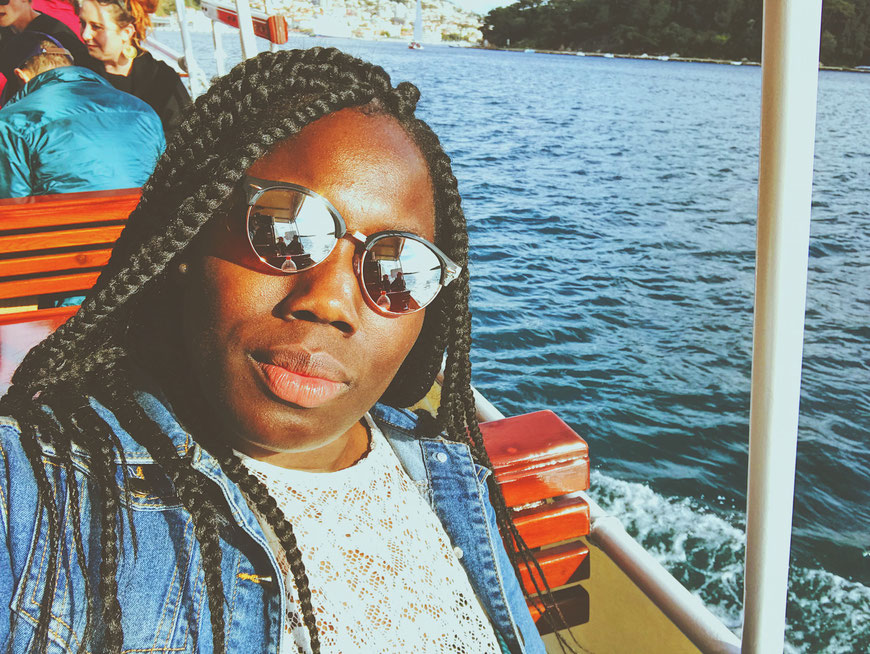 Sipan Island
This is the largest of the three islands but you wouldn't be able to tell when you arrive. For starters it is not as developed as Lopud Island which appears to be more popular with tourists. It has its own identity and is predominantly inhabited by fishermen. We did not spend too much time there as there isn't as much to do but it is nice to walk around and there are many picturesque spots. There is a small beach area but it is further down and I wasn't willing to see how far it was considering that the beach in Lopud was so far away.`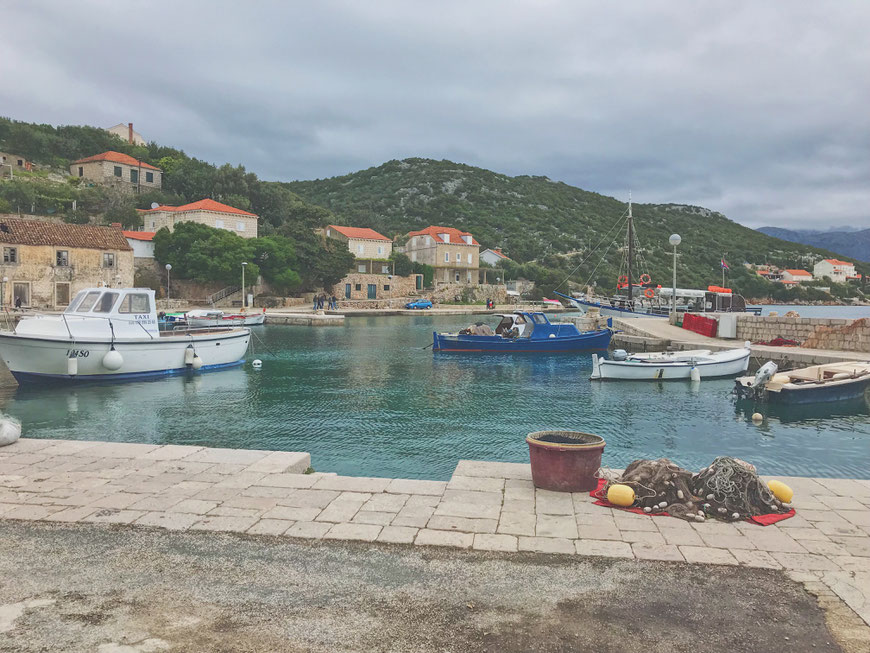 Kolocep Island
I really liked this island even though it was the smallest. There is a small beach area which is not far and the vibe is just chilled. We spent less time on this island as it is really tiny but it was still a worthwhile visit.
The day started at 9 and we got back into the main land around 5pm. It helped that the company we used was lovely and we had the best time on the boat.
Sunday
We had no plan to check out Bosnia especially as the prices some companies were quoting for a day trip was ridiculous. Originally we were going to go to Montenegro but we were convinced otherwise and I am really glad that we chose Mostar, Bosnia instead. I will talk more on my whirlwind day trip there in a separate post.
Monday
Another day in Dubrovnik Old Town. There was actually a beach near our hotel but it was quite a distance so we never checked it out. 
I wanted to go to Old town one last time to check out a few things such as the War Photo Limited Museum. This place features photos by renowned photographers taken during war and other political conflicts in other countries and also Croatia itself. There was an Iraqi-Iran Exhibition on the first floor which was really insightful for me.
The second floor had photos that detailed the history of Croatia and the wats that took place. It is commonly known that Croatia was a part of Yugoslavia which eventually split into 6 countries (Croatia, Montenegro, Bosnia and Herzegovina, Serbia, Macedonia and Slovenia). There was the Yugoslavian war and then the Croatian War with the latter being a part of when Yugoslavia began to fall apart. There was also the Bosnian war. Simply put there were a whole load of wars and my head began to hurt just thinking of all the bloodshed. Considering the fact that Croatia became independent in 1991 they seem to be doing very well on the tourist front. For starters they appear to be much more popular as a tourist destination in comparison to some other former Yugoslavian countries. Being featured in Star Wars and Game of Thrones certainly helps with attracting die-hard fans (I don't wach either of them) to Dubrovnik but away from that Croatia does appeal to a wide range of people. I noticed that a high number of tourists were either pensioners or retired and it seems to appeal to them. There were other younger tourists too, like myself but I do see why others would visit as it has such a chilled vibe. I guess the weak currency may not affect them as much as they would have more disposable income but I digress.
The museum does not claim to have all the answers and I saw that they tried their best to be objective in presenting the photos and stuck to being factual, after all nobody can argue with facts right? I spent a good few hours in the museum because I love history and finding out more about the countries that I visit. The entry fee was cheap at around £6 and you can pay by card which is always a bonus. I would highly recommend going there if you ever do visit Dubrovnik.
Next I did some exploring and we found that there was a small beach not too far from old town which was pretty cool.  I took some time to take it all in and just relax- after all it was our last day.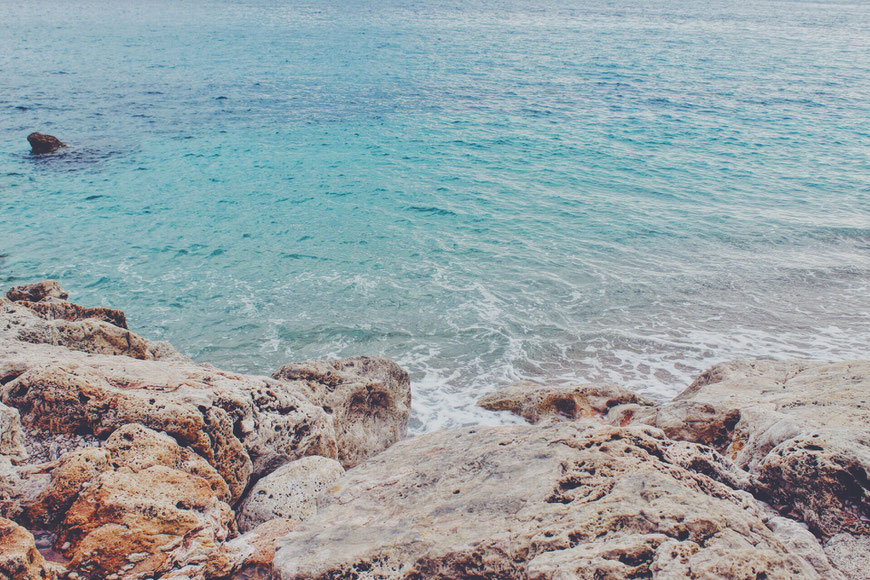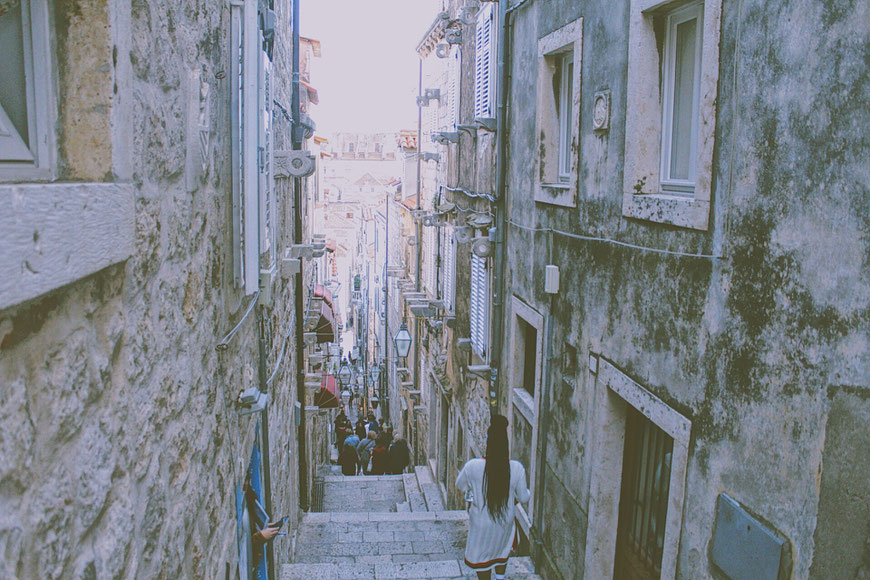 One of the many steep stairs in and around old town.
After, I checked out a seafood street food shop called Barba where I ordered a shrimp burger. The shop had caught my eye on one of the other days but I had no time to stop so today I was determined to check them out. I am a Pescatarian so it really was seafood heaven for me. The shrimp burger was to die for! They have other burgers such as an octopus burger and a tuna burger. Unfortunately, I was not able to try the rest because my stomach can only take so much. You really do need to check them out if you go to Dubrovnik and if they ever did open up a branch in London I would be the first to go. 
I did some souvenir shopping but as with everything else you can't really get a good deal. You know how in some other countries you can haggle in the markets and then get a collective discount based on the quantity you buy? Yeah, well that's not the case in Dubrovnik. There are no markets for starters and only souvenir shops. The prices were not all that great but I guess it's also because the currency is not one of the strongest.
Final Thoughts
I thoroughly enjoyed my time in Dubrovnik. I will say that you do not need to spend seven days and 4 days is more than enough. However, if you want to check out neighbouring countries such as Montenegro or Bosnia then 7 days may be needed. For the most part everyone we came across was hospitable and I would be keen to check out other cities in Croatia too. I do hope that their currency becomes stronger and with the steady influx of tourists coming to the country I believe that the only way on for them is up.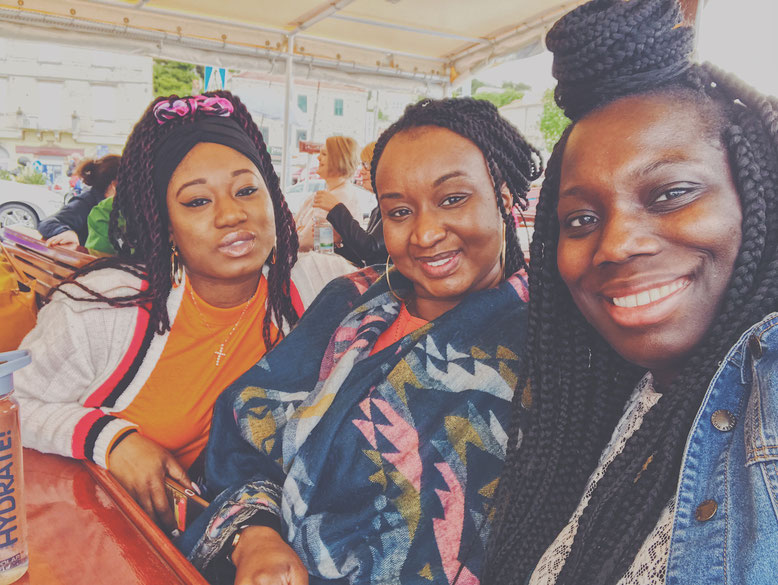 I had a lovely time with the girls <3