Hey everyone! 
On Wednesday the 11th January I embarked on my first ever solo trip to Barcelona and I must say that it was amazing! I stayed there for three nights and got back early Saturday evening.
It was a very last minute and spur of the moment trip. I had dreamed of having a solo trip but I didn't expect it to be so soon. Was I nervous? A tad bit but the excitement outweighed the nerves and I just got on with it ;)
Day one- Wednesday ( Arrival)
Instead of getting a transfer from the airport I opted to get public transport. I like to get right into it as soon as possible and hey if it doesn't work out I can always hail a taxi! Thankfully I did not have to do that and took a bus and then the metro.  My hotel was situated not too far from Las Ramblas, a tourist 'strip' so to speak of.
I stayed at Hotel Rialto which was fine. I'd give it a 3.5/5 but a 5/5 for the location; it was right in the heart of Barcelona in the Gothic quarters. As a result I could walk to all the well known tourist destinations. It was so convenient and of course that meant that I did not spend much, if anything on travel.  
Before I travelled I had pre booked tickets to a few activities through getyourguide. I had never used them before but I thought why not? They provide tickets to local attractions in many cities around the world so kind of like a 'middle man' between the traveler and local tour operators and the like.
Day two- Thursday
My first activity that I had booked with them was a boat trip on 'Las Golondrinas'. Well, that was a flop as it never happened. Apparently the boat I had booked did not depart as it was 'being cleaned'. I kid you not. Needless to say I was peeved and I emailed get your guide who did apologise on behalf of the company and I promptly got my money back. I personally wouldn't recommend 'Las Golondrinas' as when I went back again their excuse was dodgy to put it mildly. The other two activities that I had booked through Get your guide went extremely well and I would definitely use them again :)
The boat trip did throw me off schedule a bit but not too much as I had already booked a ticket to go to the aquarium. This was directly through their website, L'Aquarium Barcelona. Whilst it wasn't the biggest aquarium I'd been too (to be fair I've only been to one other one as discussed in another post ) it was an enjoyable experience.
After I decided to walk to the next activity which, according to Google maps would be 30 minutes. Obviously that was not the case for me and I'd say it took an almost an hour as I made two major wrong turns. I had basically screenshot  my journey and you know how it goes, sometimes your orientation is wrong. I wasn't worried because of course if push came to shove I could always get a taxi. 
I finally arrived at my next destination; Teleferic de Montjuic. I've always loved cable cars and this one did not disappoint. Admittedly, I did not really know what I would do once I got to the top or what was there. I found out that Castle Montjuic was at the top and wasted no time in buying a ticket which was super cheap by the way. Below are a few pictures that were taken on my camera. Shoutout to all the lovely strangers who took photos of me.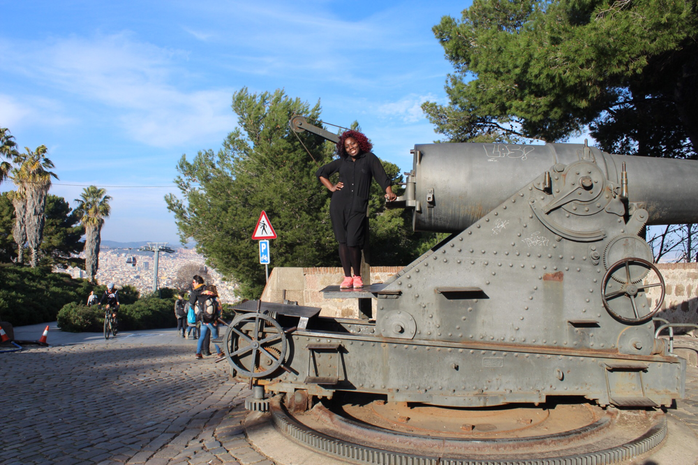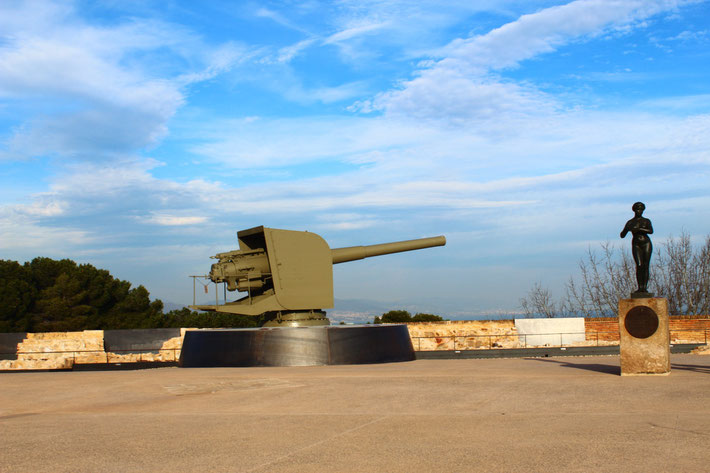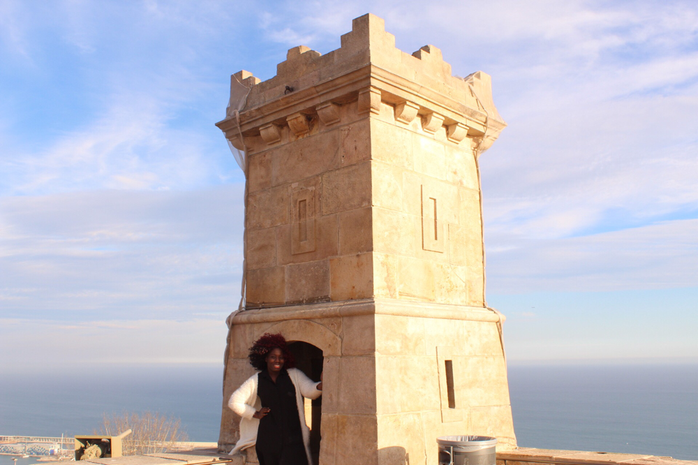 Day 3- Friday 
 The other activity that I had booked through getyourguide was a photography walk run by the Pickapic company. It's a 1 and a half hour tour where you get a brief history of places and moments and along the way pictures are taken. At first I was not going to do it as I thought 'That's a little bit conceited right?  And then I remembered:
I'm all alone.
Well, I needed photos of moi out and about and why not? I was really excited and the activity exceeded my expectations. I would definitely recommend Valeria and if you're out in Barcelona next time you should definitely check her out! 
Below is a slideshow of some of the photos taken!
After the tour I walked back to the Port which was beautiful as always. I had decided to take a boat tour with another company. It was 45 minutes and oh so relaxing!
On the way back I came across an advert for
Museu De Cera
 which is a wax museum. Of course I bought a ticket and wasted no time in going ;) It was really good and had a few twist and turns. I'd definitely recommend it and it's on Las Ramblas so quite easy to reach.
Day 4- Saturday ( Departure)
As my flight was for 3:40pm I had a lot of time to kill so I decided to visit a few more places.The first place I went to was the
Gaudi Exhibition Centre
 . 
For someone who does not know much about art it was fascinating to learn more about Gaudi and his works. I became intrigued and decided on a whim that I must see
Sagrada Familia
 . I really underestimated how busy it would be and I would definitely recommend booking in advance. I just didn't want to go because it's the typical tourist thing to do but because I wanted to go. Can I just say that I'm so happy I went! It's absolutely breathtaking and the coolest thing is that it's not yet completed. It's a testament to the genius that Gaudi was and you could really see how much thought has been put into the architecture of the place. You really don't have to be an art connoisseur to appreciate the beauty. Below are a few pictures that I took on my camera which really don't do it enough justice but hey, appreciate the beauty that is Sagrada Familia ;)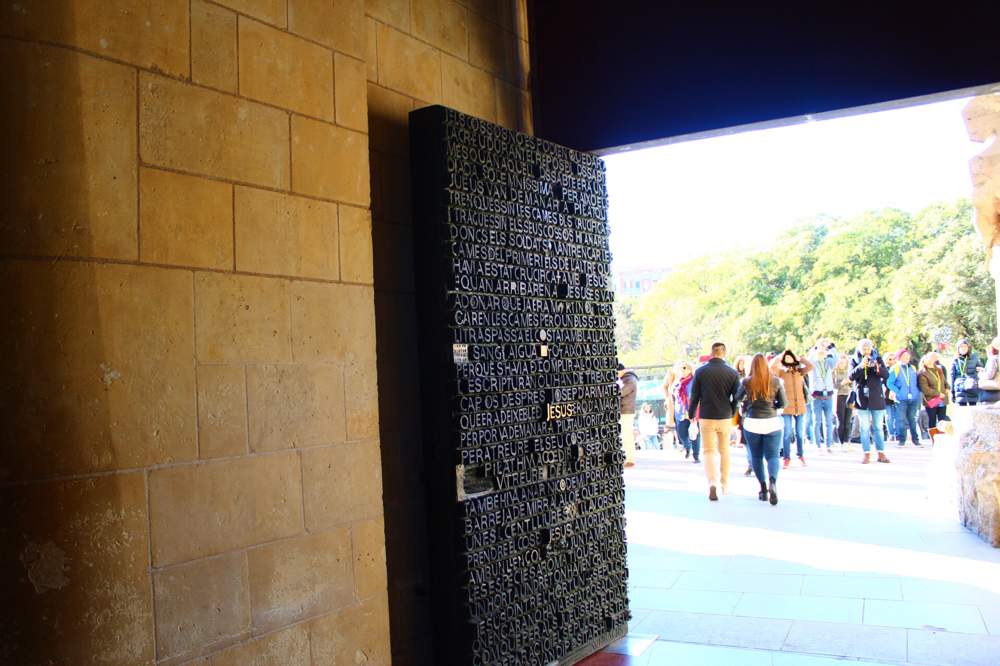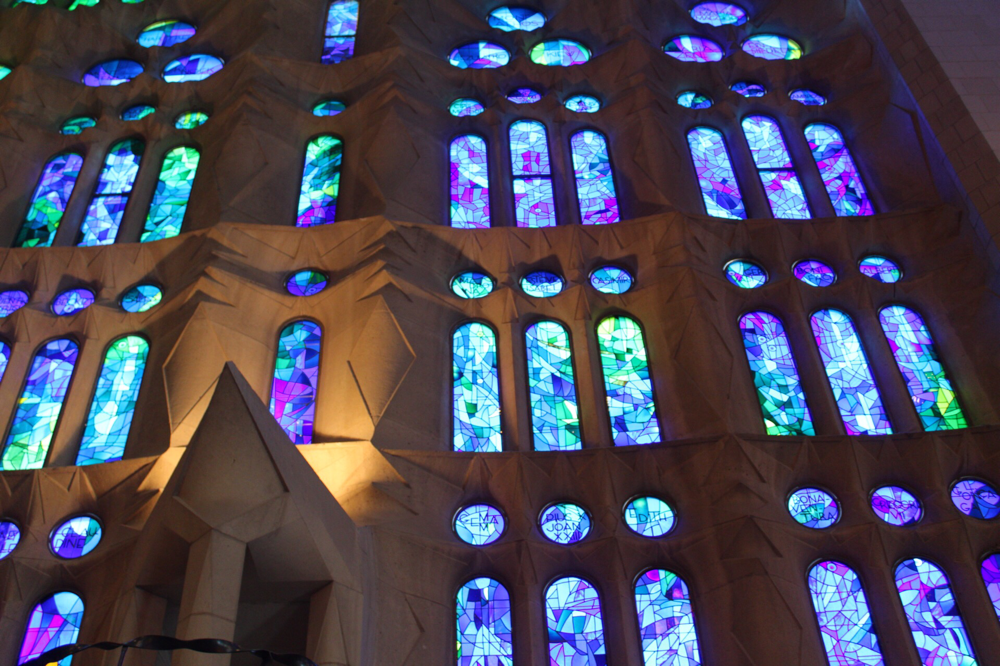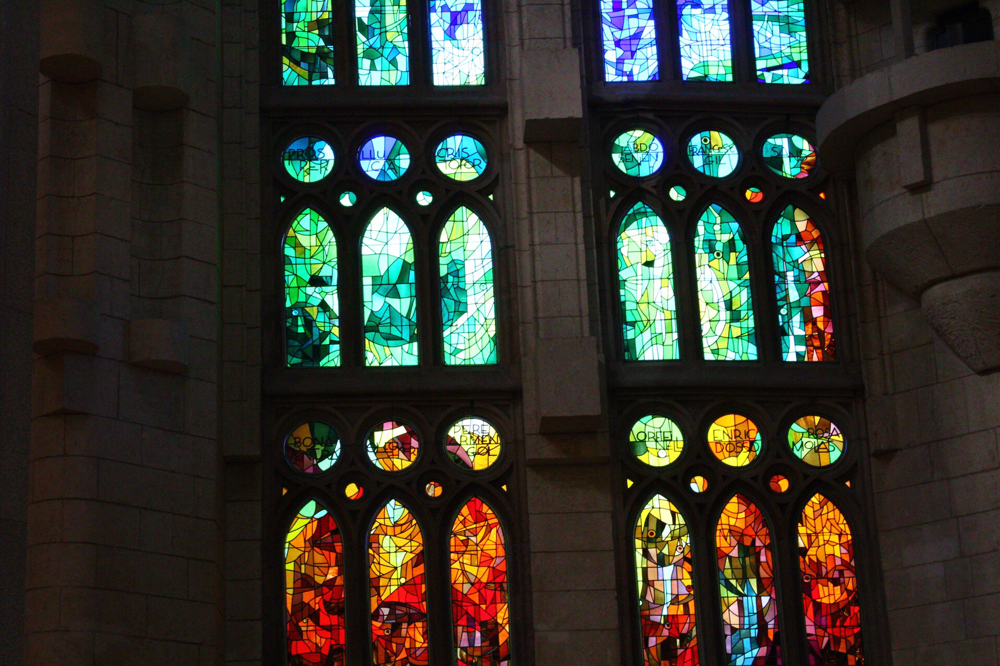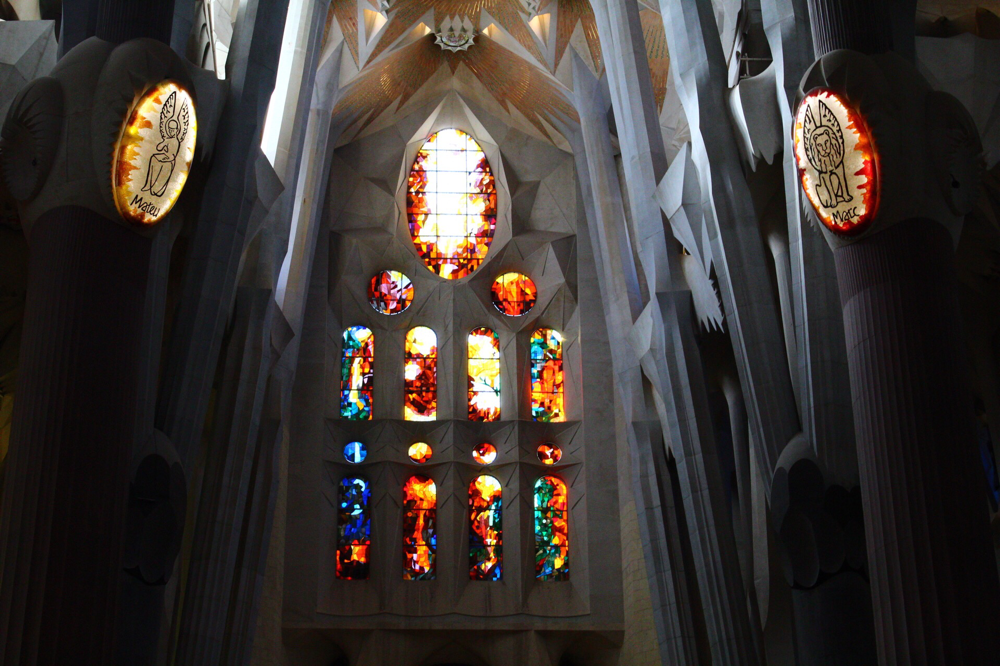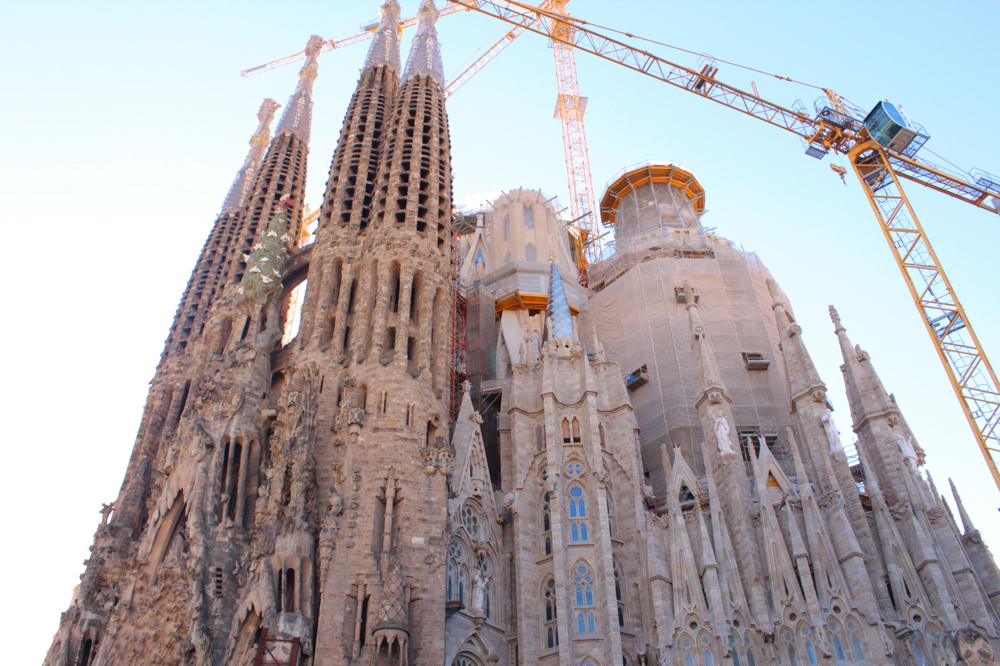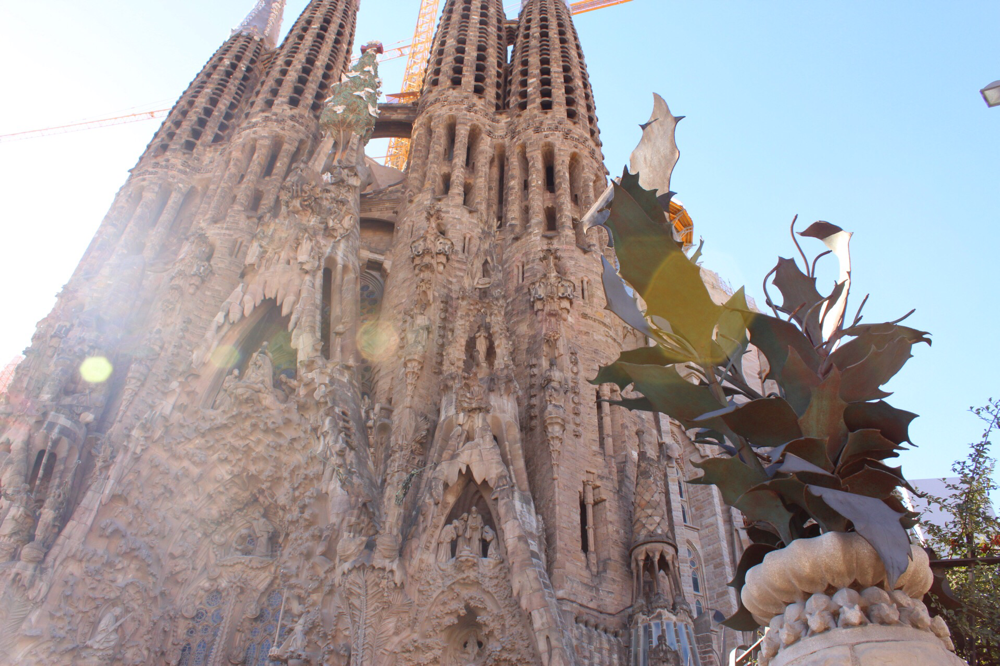 All good things must come to an end and I had to go back home. Barcelona was amazing . A great place for solo travel and I will definitely be doing more of such travels in the future! 
P.S :All photos except the photoshoot tour ones were taken on my camera , a Cannon EOS 1300D. No photos may be used unless discussed prior. Thanks for understanding :)
---